Our partners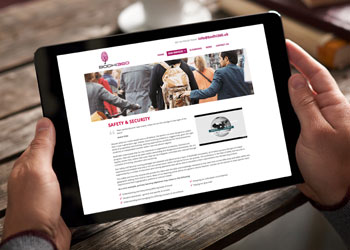 We recognise where our areas of expertise lie and we work with a range of other service providers within the creative industries. These include photographers, printers, web developers, exhibition stand developers, designers, videographers and digital experts. We will always seek to find and agree on the right creative partners to suit your needs. However, if you have recommendations or partner relationships of your own, we are happy to work with them too.
Zebra works closely with designer and photographer Victoria Lee, who has over 20 years' experience and has worked with the likes of Canon, Honda, Misco, John Lewis, Homebase and Argos. Victoria has collaborated on many accounts with Zebra, including Coastal Housing, Today's Conveyancer and the children's charity Stick 'n' Step. Some of the other partner companies we have worked with include UQ Web Design, Soup Creative and Eye Imagery.
In the past eleven years UQ Web Design has created over 300 websites – including this one. Soup Creative is a highly-respected and skilled local videography company, whose services we have used for some of our corporate clients. Eye Imagery has provided many great newsworthy images, which have also been used for marketing literature. All these companies have created a diverse portfolio of engaging visual content for our clients and we know and trust them well.