There's always something going on at Zebra
Check out our news to find out the latest endeavours and view our recent events.
Filter by year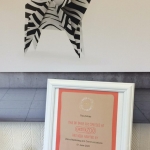 (Posted on 21/07/20)
This summer, Zebra Marketing and Communications was delighted to celebrate 10 years in business.Zebra started in 2010, and since then we have worked with a huge variety of clients in a wide range of sectors. We have been pleased to provide our expertise and services; from PR to social media and event management, to help them reach their goals and target audiences. Our work has won awards for Zebra and for our clients too.We've been delighted... Read more...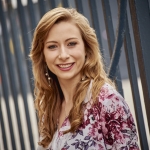 (Posted on 10/02/20)
With 2020 well under way, Zebra Marketing & Communications continues to go from strength to strength, providing an expert service for our clients.With several successful recent account wins, we are delighted to welcome our new Zebra team member, Kathryn Walsh, to the herd!Kathryn joins us after 'hoofing it' from Leeds, having relocated with her husband to the beautiful county of Cheshire.With eight years' experience across content... Read more...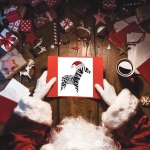 (Posted on 19/12/19)
2019 has been one of our best and busiest years yet here at Zebra Marketing. Here are just a few of our highlights over the last 12 months.JanuaryThe start of the year saw the first of our four Ask the Expert features in key trade publication The Farmer. Written for our client Forge Property Consultants, this was a great way to reach their agricultural client base.We also wrote several blogs for Revive Dental Care, ranging on diverse topics from... Read more...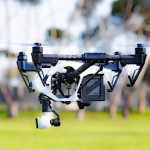 (Posted on 07/10/19)
Marketing is a very broad field, absolutely vital for any brand yet still sometimes considered to be a bit of an optional add-on, rather than an essential part of a business plan. Accordingly it is still occasionally approached by some brands in a half-hearted fashion. Fortunately, we are lucky enough to work with many clients who are either marketing experts in their own right or are specialists in their own particular field and are happy to take... Read more...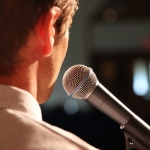 (Posted on 03/09/19)
From our early school days we learn to judge others fairly harshly according to their body language and tone of voice. We can all remember at least one teacher who struggled to appear authoritative in front of a class. They could very well have been an authority in a particular field and an undisputed expert in an important area of study. However, an inability to sound and look convincing, to project their voice and command attention meant that they... Read more...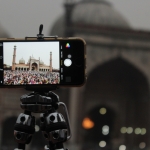 (Posted on 27/08/19)
When it comes to boosting brand awareness and connecting with your target market, video is hard to beat. Posting video on your website dramatically increases the amount of time a visitor is likely to spend on the site. Including video content demonstrates to search engines that you are providing good quality content that is likely to mean visitors will spend longer on your site. This will boost your ranking. When it comes to social media, it&rsquo... Read more...