There's always something going on at Zebra
Check out our news to find out the latest endeavours and view our recent events.
Filter by year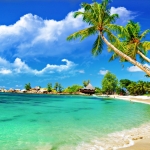 (Posted on 20/07/17)
By the time the school holidays start, adverts have been inundating our television screens for weeks, showing us the biggest summer trends. But what is it about these adverts that make us splash the cash? Outdoor fun Although British summer weather can be miserable, we all associate our childhood summers with long hot days of unbroken sunshine. Savvy creatives tap into our nostalgia for those bygone days with seductive images of beach parties... Read more...
(Posted on 06/07/17)
In 2018, proposed tougher EU regulation laws, known as the General Data Protection Regulation (GDPR) will come into effect. These come as a direct result of the need to replace the EU data protection directive, formed in 1995 when the Internet was still in its infancy, as the web poses an ever greater risk to data protection. The 200 page document explains how companies need to be more transparent with what they do with personal data, while giving... Read more...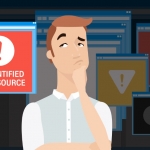 (Posted on 06/07/17)
In a nutshell, 'fake news' is completely made up, created intentionally to resemble credible journalism and attract as much attention as possible. The impact of widespread sharing of fake news on politics and democracy has even led to an enquiry launch into it by the UK parliament. But fake news affects more than just politics and journalism, any sector that relies heavily on online research, is at great risk of being duped by non... Read more...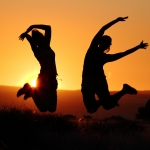 (Posted on 08/06/17)
Summer is on its way and soon it will be a quiet time for newsrooms. It's more important than ever to keep stories out there to engage your customers. Here are four ways in which you can keep your online content engaging over the summer period. Think up a challenge. Over the summer period people have more time on their hands, so it may be useful to offer up challenges, competitions or interactive content. There's a lot on the... Read more...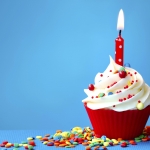 (Posted on 31/05/17)
We're celebrating Zebra's 7th birthday this week!After beginning our journey in 2010, this week we reach another milestone and turn 7 years old! We would like to say a big thankyou to everyone across the 7 years who have helped us to achieve this milestone. Here's to many more years to come. Read more...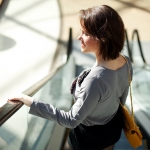 (Posted on 30/05/17)
Coursework is handed in, exams are finished and suddenly the daunting prospect of life in the 'real world' becomes ever more apparent. Never fear, here are our five tips to help you secure your dream job in the industry. Get some experience. How often have you noticed in job descriptions that experience is required? If throughout your university experience you have been interested in a career in marketing but haven't yet... Read more...