There's always something going on at Zebra
Check out our news to find out the latest endeavours and view our recent events.
Filter by year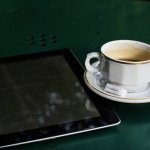 (Posted on 21/08/19)
Traditional media comes in for a lot of criticism for being biased. More people are turning to social media for their news. But there's no guarantee that social media is balanced either, with even more room for disinformation, bias, unregulated comment, anger and just plain lies. This isn't very useful if you rely on the internet and news agencies for your research.We apparently live in what has been dubbed a "post-truth"... Read more...
(Posted on 12/08/19)
…otherwise known as the 'Learning Curve'. As writers we like to think that we develop over time. It's one of those jobs where it's never too late to learn new things. From an ever-expanding vocabulary, to becoming an expert on subjects that you're not always familiar with, a writer's learning curve is an arc where the end is always in sight, but is never quite reached. Two aspects of our... Read more...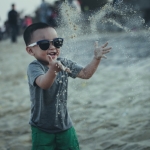 (Posted on 07/08/19)
No we're not lifting boxes of herbs, or working at Asda over Christmas, but rather looking at how companies can market themselves differently throughout the year. This is obviously sector-dependent, but there are many different ways a company can market itself depending on the time of year, or around national sporting or other cultural events. From hauliers and supermarkets to accountants and builders, we all have times of year that are... Read more...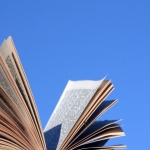 (Posted on 07/03/19)
Everyone enjoys a good read. Be it fiction or non-fiction, adverts or news, we are constantly consuming (or being fed) information in text that we must read. There, you're doing it now. World Book Day, now in its 22nd year and marked in over 100 countries worldwide, aims to promote all kinds of reading and is on a mission to give every child and young person a book of their own. The day also celebrates authors, illustrators, books and most... Read more...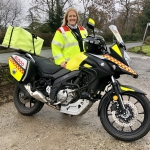 (Posted on 06/02/19)
We were delighted this week when our client and friend, Maja Kenney, featured on ITV News Wales. As well as owning The Admin Office, a virtual executive assistant business based in North Wales, Maja is a motorbike enthusiast. After taking extensive training she passed a challenging riding test to become a fully-qualified volunteer rider for Blood Bikes Wales - the first woman in North Wales to do so. An ITV film crew accompanied her on one of her... Read more...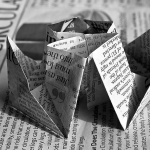 (Posted on 06/02/19)
The importance of a local press – Part Two Once upon a time, reading the local weekly paper was your best way of finding out what was happening in your area. It was more area-specific than TV regional news programmes and more informative and 'newsy' than newsletters, pamphlets or other local parish magazines. If local press is struggling to find a readership in the digital age, all these print publications seems to have... Read more...