There's always something going on at Zebra
Check out our news to find out the latest endeavours and view our recent events.
Filter by year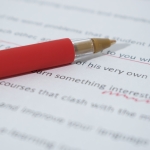 (Posted on 16/02/22)
There are so many ways that you can make mistakes when writing a sentence that involves punctuation. Is a comma needed, or a hyphen? Will dashes do instead of brackets? Everyone has their own thoughts on how punctuation should look and what the rules are – and in some cases, there is a certain flexibility. Artificial intelligence (AI)We should all know our 'their' and 'they're' from our 'there'.... Read more...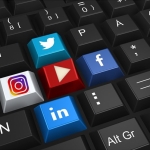 (Posted on 03/02/22)
With so many social media platforms available to choose from, and with so little time in the working day, it can be difficult to stay on top of keeping your business profiles as up to date as you would like.At Zebra, we are specialists in reviewing and keeping our client's social feeds renewed with quality and consistent content, to help grow the audience, engagement and conversions. Fail to plan, plan to failHaving a consistent social... Read more...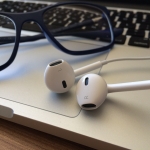 (Posted on 26/01/22)
During the pandemic we've all become stars of the small screen. With many of us working from home, meetings have predominantly been held via online platforms, such as Teams and Zoom. This has been great news for most people, who have been able to continue to connect with other team members, and managers have been able to carry out weekly meetings and catch-ups. What it has taught us is that even the most anti-tech among us have had to embrace... Read more...
(Posted on 19/01/22)
A press release is a great way to connect with your target audience. Whenever you have an official announcement to make, whether it is a new product launch, company news (such as a new appointment or excellent sales figures or an engaging charity story), the best way to get the information out there is to write it up as a press release. Where to start when you are writing a press release? The golden rule for the first paragraph is... Read more...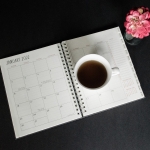 (Posted on 12/01/22)
At the beginning of any New Year, many of us take stock and make a variety of resolutions we usually can't hope to continue with for 12 months. Often, they are completely unrealistic – Exercise more? Eat and drink less? Sometimes, even with the best of intentions, they are interrupted when real life gets in the way.Making New Year's Resolutions shouldn't just be confined to January, especially when it comes to business decisions... Read more...
(Posted on 06/12/21)
While this year has continued to provide many challenges, we have still had a busy 12 months at Zebra, and we have celebrated many highlights throughout the year. We have been thrilled to be involved in coordinating, developing and assisting with so many of our clients' one-off and ongoing projects, including new films, animations, websites, PR, social media development, in-person exhibitions, rebrands, online webinars and conferences, newsletters... Read more...