There's always something going on at Zebra
Check out our news to find out the latest endeavours and view our recent events.
Filter by year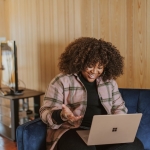 (Posted on 03/03/21)
Last week, we attended a fascinating webinar entitled 'Creating human engagement in a digital world'. The topic reviewed how to create authentic, human connections in a virtual event space by creating experiences that truly engage audiences and spark human conversations. Time for Ts Tessa Barron, VP Of Marketing for On24, discussed a great strategy for when devising the aims and goals for a virtual event, namely 'the four... Read more...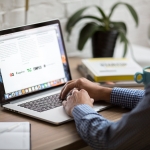 (Posted on 23/02/21)
Whether it's choosing a business to provide us with goods or services – or a company to work in partnership with – the research and selection process is a journey. Which way we turn on the path to making a final choice can be influenced by a number of factors; such as price, service quality and the power of their brand. However we find companies to work with, or services to employ, when we eventually find them, will they be a short... Read more...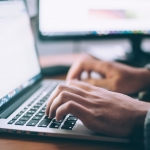 (Posted on 17/02/21)
In today's crowded marketplace, it's more important than ever to be able to stand out from your competition. Anyone can say how great their business is but you need to be able to cite real life examples that demonstrate the genuine difference your organisation has made to your customers. This is where case studies, which outline positive real-life experiences in a practical situation, come into their own.If you try to explain to a potential... Read more...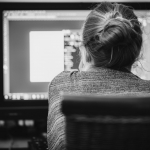 (Posted on 10/02/21)
If you're usually based in an office for your job, then it's likely that you're currently working from home. The post-New Year lockdown in the UK has resulted in anyone who can reasonably do their job from the confines of their own home to do so.It was already apparent that the rules laid out by the government and its advisors were going to make offices re-opening after the Christmas break difficult. The complicated logistics of... Read more...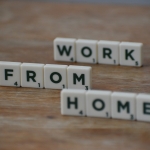 (Posted on 02/02/21)
Like many companies up and down the country, Zebra's office is currently closed, and the team is working from home (WFH). However, we are still collaborating as a team (via Zoom) and working hard for our clients.Whereas in the first lockdown, there was a general feeling of panic across the business world – and work all but ground to a halt in some sectors – in these subsequent lockdowns and tightening of restrictions, things feel... Read more...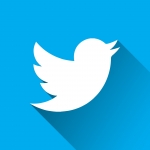 (Posted on 27/01/21)
Like our own origami Zebra, animal logos have been used as indicators of company brands and on signage throughout history. We recently named our first five favourite logos – here's the rest of our Top 10 animal brands: WWFThe distinctive Panda logo belongs to the World Wide Fund for Nature. Founded in 1961, this global organisation works to preserve natural wildlife and their habitats. It's the largest conservation project... Read more...