There's always something going on at Zebra
Check out our news to find out the latest endeavours and view our recent events.
Filter by year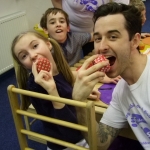 (Posted on 24/04/13)
Comic Relief raises an amazing amount of money every year to help charities in Africa as well as those based here in the UK and this year was no exception. Its campaign surrounding Red Nose Day 2013 raised over £75 million, smashing last year's total of £74.3 million. This year also saw Zebra supporting one of the Comic Relief chosen charities, Stick 'n' Step, with its PR activities. Stick 'n' Step provides... Read more...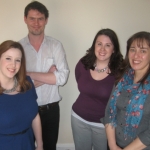 (Posted on 05/03/13)
We're pleased to welcome Siân Edwards, the latest addition to our busy team. Siân has come to us on a Go Wales placement from Glyndwr University, with an Honours degree in Drama and Theatre Studies gained at Aberystwyth University and a professional development award in marketing. Along with her specialist industry experience in live events marketing and administration, she is already proving to be a great asset to the team! If you have... Read more...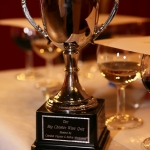 (Posted on 26/02/13)
You heard it from us first, it's back! Zebra Marketing and Communications, in conjunction with Chester fine wine merchant Cantina Caputo announces the return of its third annual 'Big Chester Wine Quiz'. Take your chance and see if you can knock the joint reigning champions, Walker's Winos of Walker Smith Way and WASP, off the top spot. You can expect a five star evening welcome drink on arrival, wine tasting... Read more...