12 Tweets of Christmas – Zebra's 2015
(Posted on 08/12/15)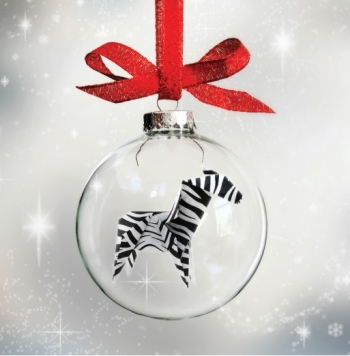 As 2015 draws to an end, we look back over some of Zebra's highlights of 2015 to celebrate the festive season.
January
We started 2015 on a health kick, as we began working alongside Sasha Kenney of Hoola Nation on her Wrexham Fitness Festival project. The festival was the first of its kind in Wrexham and was designed to show the local communities the array of options available, to help them lead a fun and active lifestyle. We helped Sasha make the fitness festival happen by producing sponsorship packages to target businesses around the local area.
Work also began on redeveloping Zebra's website and social media strategy. We held a meeting to clarify the company vision, mission and values going forward into our business' fifth year.
February
We networked our way through February, attending many interesting events around North Wales and Cheshire. We thoroughly enjoyed meeting business people from a range of industries and telling them about Zebra Marketing and Communications. Zebra's Director Clara Hughes was invited to attend the inaugural Flavells 4 O' Clock Club networking which is held on a quarterly basis in the Cheshire area. Another networking highlight was Marketing Assistant Angharad attending the Marketing Cheshire Annual review, which featured a talk by a representative from Google.
March
Our client Stick 'n' Step, a charity that works with children with cerebral palsy and their families, branched out into Cheshire, with a pilot project in Tarporley. This pilot forms part of the charity's aim to make a difference to the lives of as many children with cerebral palsy as possible – parents and children in Cheshire don't currently have local access to any of the conductive education services that Stick 'n' Step provides.
Alongside Corve Consultancy, Zebra began working with ISA Group UK in March. Zebra produced a PR strategy for the emigration and Australian employment experts, which included press releases and expert articles to targeted industry publications. The material was developed to be informative to people looking to move over to Australia, showing them what's on offer, what to expect and how ISA Group could help them.
April
Our client Barnstondale, an all-inclusive activity centre based in the Wirral, unveiled its brand new Sensory Trail in April. The Sensory Trail was opened by its patron, Lord Lieutenant of Merseyside, Dame Lorna Muirhead. Guests were invited to try out the trail for the first time, which was designed for children of all abilities to enjoy. We provided the PR for the opening, ensuring that the local press attended, to secure coverage in print and online.
We also helped Empowering Youth Foundation (EYF) raise £2000 from its Anglesey Collective Coastal Challenge in April. We took part in the challenge, which saw teams collectively walking the circumference of Anglesey. The weather was beautifully sunny, the views stunning, which went towards making the coastal challenge very enjoyable – as well as raising lots of money for EYF.
May
Angharad neared the end of her second Chartered Institute of Marketing (CIM) module in May, alongside working towards her NVQ in Business Administration. Angharad has been focusing on her professional development by completing these two qualifications in 2015. Her first CIM Certificate in Marketing will forward her onto achieving the Diploma and higher levels in the future. Angharad has been studying for her NVQ through work – demonstrating her aptitude within her role and the company – to achieve this accreditation.
June
We celebrated our 5th birthday on 1 June! Zebra has had a successful five years of business which we celebrated with a Zebra striped cake, made by our own Marketing Assistant. We also had another treat in June: our new website was unveiled after months of work. We redesigned the site to be mobile enabled, more engaging and include high-quality content for our customers.
We also supported Solvings Ltd in June at the company's Reservists Day as a part of Armed Forces Week (22-27 June). Solvings is committed to supporting the Armed Forces and service leavers. On the day, the company opened its doors to representatives of the Regular and Reserve Forces and local business, and hosted a buffet lunch and presentation.
July
In July we supported our client Bodhi360 (Bodhi) on its company launch. We have been working with Bodhi since its inception earlier in the year, helping with branding and marketing strategies. Bodhi is a situational awareness and risk management company that provides training to keep people safe whilst travelling or working abroad, or in unfamiliar places. Check out Bdhi360's website: http://www.bodhi360.uk/
August
We are fortunate to have joined West Cheshire and North Wales Chamber of Commerce this year. We are delighted to be able to network and socialise alongside many other businesses from a range of different industries across the North West and North Wales. In August we featured in the Chamber's publication Business Matters, with an article on marketing in the modern age.
September
We worked with Las Iguanas on the build-up to the September opening of its new restaurant in Chester. We provided a PR strategy and events management, to create a buzz around the city ready for the Latin American restaurant's opening night. We secured press coverage in the local newspapers and organised an event in Chester city centre, which featured Latin style music from the Karamba Samba Band and entertainment from Urban Fusion Dance. The event brought crowds of people to the city centre and spread the word, Latin-style, about Las Iguanas' arrival. We also fully enjoyed organising the press and inviting VIP guests to the opening night celebration, which was featured in Cheshire Life.
October
The first ever Wrexham Fitness festival took place on 3 October in the town's Glyndwr University. The day was a success with hundreds of visitors through the doors, getting a taster of what is available for an active lifestyle in Wrexham, across a range of exhibitions and classes.
October also saw the launch of our very own business development campaign called the Origami Zebra Challenge. We are challenging businesses to create an origami zebra, from the paper and instructions provided. We are sending the challenge to businesses across the North West and North Wales. Businesses that send us a photo of their origami zebras, either through Facebook, twitter or email, will receive a personally delivered office hamper. We have had some fantastic photos of origami zebras sent back to us and we cannot wait to see any more that come in the future. Take a look at our Facebook page to see the attempts: https://www.facebook.com/Zebra-Marketing-and-Communications-346678158828313/?ref=bookmarks
November
We hosted a workshop at the Zebra offices in November for our new client Career Evolution. Career Evolution provides outplacement, career transition, career management and coaching services to help support businesses and individuals experiencing change.
Clara attended the Marketing Cheshire awards ceremony and dinner in November, having been asked to judge some of the competition's categories. Clara appraised the entrants' submissions alongside the other judges, to choose the deserving winner and was very impressed with the high standard of the entrants.
December
It has been an exciting year for Zebra Marketing and Communications. We have hit the five year milestone and we are all looking forward to the next five years. Our new website has launched, we've had new client acquisitions and launched our Origami Zebra Campaign. We have thoroughly enjoyed 2015 and can't wait for 2016 to get underway. From all of us at Zebra – Merry Christmas and a Happy New Year!