There's always something going on at Zebra
Check out our news to find out the latest endeavours and view our recent events.
Filter by year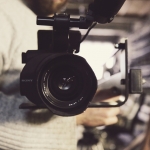 (Posted on 06/05/21)
Video is useful way of reaching a wider audience and introducing your company's service or product to a broad spectrum of customers. With remote working and a market audience using media such as their laptops and phones to browse the internet, a good video clip can make a lasting impression. The power of video All kinds are companies are discovering the power of video, to promote, but also explain, what their product does, by... Read more...
(Posted on 28/04/21)
Social media can seem like a beast. For some its daunting, if not terrifying. For others, it feels like it is a constantly demanding presence. One that needs to be fed with new content, requires daily checking that its happy and performing, and that people are engaging with it. However, social media has a lot to offer. Rather than a beast, it should be seen as brands' best friend. We'll reveal some of the top ways to help make social media... Read more...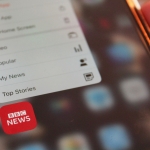 (Posted on 20/04/21)
Press releases are used to make an official announcement regarding something new, significant or timely about your brand that you want to share with the wider world.Today, with many brands struggling to maintain 'business as usual', now may not seem to be the ideal time to be making news announcements and putting your brand in the spotlight. However, while our news feeds are overflowing with pandemic-related news, there is a real opportunity... Read more...
(Posted on 13/04/21)
Fundraising plans for charities across the country were thrown into disorder a year ago with the onset of the COVID-19 pandemic. In response to the situation, the organisers of the biggest mass participation sports events across the country created a new campaign to raise vital funds to help UK charities' fundraising. The 2.6 Challenge was open to anyone of any age – the only requirement was that the activity must follow the Government... Read more...
(Posted on 31/03/21)
An often overlooked, but no less effective, form of content marketing includes e-newsletters. These are a digital news release designed to provide engaging and meaningful content, to keep your customers or clients up-to-date with your latest business news and offers.Why are e-newsletters so important now, and how can you utilise this communication to benefit your business? Connect more with customers: e-Newsletter subscribers actively... Read more...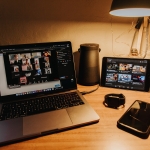 (Posted on 24/03/21)
With most of us still in lockdown, it has been a while since any of us attended an in-person, face to face networking event. In these precarious economic times, now, more than ever, we need to maintain our existing networks and, just as importantly, forge some new ones. This means that all of us are having to get used to a new normal with regards to networking, along with every other aspect of our working life. Of course, some people genuinely... Read more...