Unique marketing & communications services for your business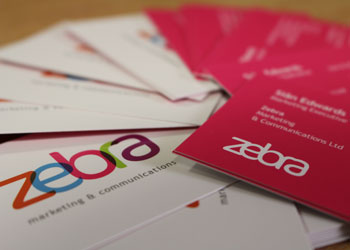 Zebra Marketing & Communications Ltd offers a full marketing service, providing ongoing or project marketing and communication solutions to businesses and other agencies, both in the UK and worldwide.
Every company has different needs, and our approach is to develop a thorough understanding of your business, taking time to establish an honest and open relationship.
This allows us to respond with realistic proposals on how we can best meet clients' requirements, expectations and achievements.
We've earned our stripes by providing and managing all aspects of marketing for our clients, specialising in:
At Zebra we can provide every aspect of your company's marketing and promotion. The level of service we provide is tailored and specific to you.
We are available to talk, listen and advise at all times, meaning that consultancy and training also forms part of the services we offer.
Get in touch to see
how Zebra can help
your business stand out
from the crowd