12 tweets of Christmas!
(Posted on 07/12/17)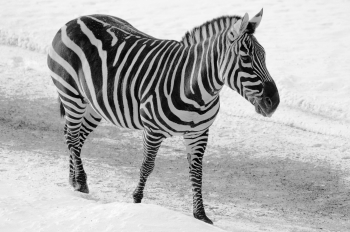 As 2017 draws to a close, please join us in taking a few minutes and look back at some of the key achievements our clients have realised, and some of the highlights that have marked our year.
January
We started the year with a bounce in our step and launched straight into a whole host of award submissions. In particular, we wrote a number of award submissions for our dentist client, both for national awards and more local community recognition. We are delighted to announce that Revive Dental Care's outstanding levels of service achieved recognition from these submissions both nationally and locally.
February
Another of our clients, Birmingham-based SpeechWrite Digital pushed ahead with a selection of new case studies for the legal and medical sectors at the start of the year. These have gone on to feature on its new website, which was launched later in the year.
March
In March we were invited to present to some first-year marketing students at Chester University. It was a great opportunity to be in the position to share some of the challenges we face as marketers, but also highlight some of our success stories too. Hopefully we gave them plenty to think about and didn't put them off a career in marketing!
April
During April we were coordinating the filming schedule with Soup Creative for Idox's new public sector film. Filming took place throughout the year all round the country, with the film being completed before Christmas. Our involvement with the film meant we had an opportunity to meet and interview some of Idox's customers and really appreciate the breadth of services the business provides.
May
In May Zebra was on the move, when we relocated our office to the beautiful village of Rossett. Midway between Chester and Wrexham, our new location is ideal for the road networks near and far. Our new landlord has made us very welcome and we are happily settled in.
June
During June we received news that we had helped another client achieve further award success. This time it was South Staffs Water at the Utility Week Stars Awards, where the business was awarded the Constellation Award for collaborative work with a supplier. SSW's success at these awards encouraged its sister company, Cambridge Water, to enter its project with Cambridge University into other industry awards.
July
The summer was an exciting time for us and our clients, as following hard on the heels of the SSW award wins, another of our clients celebrated award success. Jane Bingham from The Cheshire Garden, along with fellow garden design Penny Hearn and the Mid Cheshire Hospital Trust wowed the judges at this year's RHS Tatton Park with their 'Remember Me' garden, designed to raise awareness of dementia. The team came away with the prestigious Silver-Gilt. Well done to them for all the hard work that went into designing and building such a stunning showpiece.
August
We have been working with our client Career Evolution for a number of years now. So we were delighted when director, Sue Thomas invited us to work with her to develop the workbook that the coaches and consultants use with their clients.
September
Inclusive adventure and activity centre, Barnstondale is a registered charity, and we were invited to facilitate the Trustees' Strategy Day in September. It was an honour to be part of this interesting and challenging day, and we look forward to Barnstondale implementing many of the exciting plans discussed.
October
October and November were incredible months for local, national, radio and TV coverage for one of our clients. Cerebral palsy charity, Stick 'n' Step moved into its second centre in Runcorn. The centre was officially opened by Her Royal Highness, the Duchess of Gloucester. As well as the royal visit, the centre also played host to Steve Morgan and his family when they visited to see what the Foundation had been pivotal in funding. In addition, both North West Tonight and Granada Tonight visited to film and one of Stick 'n' Step's children was invited to take part in the Children in Need/ The One Show Rickshaw Challenge, Ride to the Clyde.
November
With the party season fast approaching, we invited some of our more local partners and clients to an exclusive Armani make-up event at Debenhams in Chester. We were also part of the judging process for the prestigious Marketing Cheshire Awards, and enjoyed finding out the winners at the awards dinner held at the Racecourse.
December
So now it's nearly Christmas and all that is left to say, is "wishing you a wonderful Christmas and look forward to doing it all again in 2018!" Festive Greetings from TeamZeb.