A sporting chance
(Posted on 19/03/14)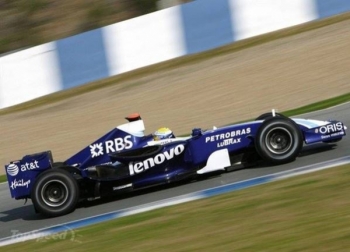 Sports Sponsorship is a mutually beneficial relationship between the individual and the business. Sponsorship is not an act of charity and it must show some form of return on investment. To achieve this, it's important that both parties agree a common goal from the outset.
It is important that the sport or athlete being sponsored is aligned to the company's brand and business objectives – get it right and there are a wide range of benefits to be enjoyed. Reasons for sponsoring can be anything from wanting to increase sales and developing community relations, through to revitalising and heightening the brand image.
Initially, the endorsement creates exposure for the brand. From then, it can achieve an array of positive impacts – from association to recognition, and from loyalty to increased sales of a product. When sponsorship is truly successful, the sponsor and the recipient become one entity. It is thought that customers purchase products endorsed by athletes based on several perceived benefits and these can include knowledge of the sport, entertainment, nostalgia and affiliation.
Big brands have big budgets which allows for copious exposure. But small brands have the most credible stories. The opportunities that CSR and charity links provide businesses and sports people are intrinsic to their ultimate success. And so in the spirit of the London 2012 legacy – as businesses it should be our aim to support our future athletes and hopefully 'inspire a generation'.