Banishing back to work blues
(Posted on 26/07/17)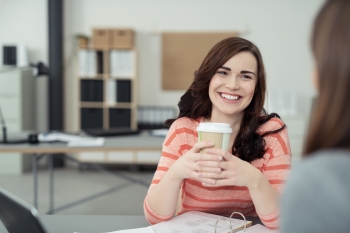 Returning to work after a holiday may seem like the first day back at school for some of us, just without the excitement of having a new pencil case! Getting back into the swing of work after a long summer break of a week or more can be really tricky but there are a few tried and tested ways of making it more bearable. Here's our suggested list to help beat the post-holiday blues:
Schedule a proper handover meeting before you go. No one is indispensable and your colleagues will manage without you. The better you brief them before you go, the less likely you are to find chaos and mayhem on your return.
Evaluate. Use your time away to evaluate what you like about your job. On your return, find ways to do more of what you like and less of what you dislike.
Don't forget to set up your 'out of office' response on your email and tell important contacts that you are going away. This may help to keep the number of emails plopping into your inbox while you are on holiday slightly more manageable.
Stay away from social media. It's hard enough to concentrate when you've been away – don't go seeking further distractions. Seeing pictures of your friends setting off on holiday or chilling by the pool are unlikely to motivate you to work.
Plan a treat. Schedule a fun activity or a day out for your first weekend back. It will help to have something to look forward to and will ease you back into your usual routine more gently.
Set realistic goals. With the best will in the world, it will take a few days for you to adjust to your working life pattern again. Don't set yourself up to fail in your first week back by trying to do too much too quickly. Prioritise your most urgent tasks and concentrate on completing those first.
Looking to set some marketing goals this autumn? Let us help. Contact us at info@zebra-comms.co.uk or call us on 01878 437070.