Celebrating significant anniversaries
(Posted on 13/01/21)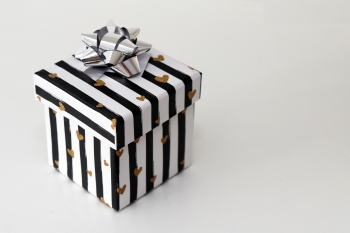 Given the challenges of last year, many of us had to postpone celebrations we had planned, but we are looking forward to celebrating properly in 2021 as soon as we can. Setting aside the pandemic, 2020 marked a significant milestone year for Zebra and for several of our clients too.
Forging ahead to the next decade
Our client, Forge Property, a firm of Chartered Surveyors and Valuers, turned ten last year, just like Zebra. The firm provides high-quality and strategic advice on a wide range of property and land matters. Based in beautiful areas of Shropshire and Staffordshire, Forge's fast-growing team specialises in agricultural, rural and country/village properties.
18 years for Stick 'n' Step
One of our charity clients, Stick 'n' Step, celebrated its 18th birthday last summer and is enjoying special birthday celebrations for a whole year. From its early days in a Wirral church hall, to the two centres that it operates from today in Wallasey and Runcorn, Stick 'n' Step has supported hundreds of children and young people with cerebral palsy and their families too.
Stick 'n' Step provides totally free of charge conductive education sessions, allowing those who attend to gain the skills they need to live more independent lives. Over 100 children from across the region can attend these sessions weekly or twice weekly at the charity's Wallasey and Runcorn centres. The charity has a packed schedule of activities taking place inside and outside the classroom to reflect on the past 18 years and look forward to the future too. There are many ways to get involved in its range of fundraising plans here: https://www.sticknstep.org/support-us/
Looking forward to 40 years
This year, our housebuilder client CB Homes is celebrating its fortieth anniversary. The company has been designing and building award-winning homes since 1981 and has been a regional finalist in LABC's prestigious Building Excellence Awards for the past five years. You can watch the development of CB Homes' most recent self-build project in a series of video journals which have been great fun to film here: https://cbhomes.co.uk/self-build-homes/self-build-resources/.