Choosing an ideal venue
(Posted on 26/02/18)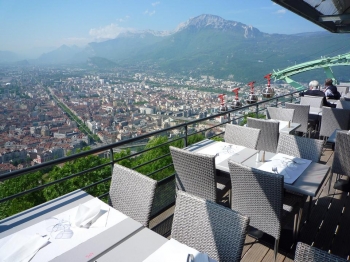 When it comes to event planning, as far as venues go, we are spoilt for choice. From fairy tale castles and high end country house hotels to cool boutiques and edgy city slicker restaurants, the variety is endless. To create an event that is talked about for all the right reasons, how do you choose the right location? Here are our top ten tips when making your selection.
Who is your target audience?
Identify your demographic and make sure your shortlist of venues reflects it accurately. Guests want to look forward to attending and enjoy themselves, feeling at ease and comfortable in the space.
What is the ideal size of your guest list?
You rarely need to worry about a venue being too big as creative use of the space can usually tailor it to accommodate a smaller number of people. Being cramped is hopeless though, so if in doubt, go bigger than you think you'll need.
How experienced are the venue staff?
Don't be seduced by the glossy brochure. Were the current staff working there when the last glitzy event was held? Has the chef changed? Is it the same manager? Who will be there on the day to support your event? What personal experience/ expertise have they had?
Remember to work the venue hire out as a cost per head. Watch out for a minimum bar spend condition – this might be a very expensive option.
If you fall in love with the venue, don't be persuaded into booking a less than ideal date. A clash with a local races day or a national sporting event can lead to traffic nightmares or a lot of no-shows on the day.
Many venues include hire of things like AV and PA equipment. Never assume this is all in perfect working order, always test it and have a back-up, just in case.
Holding your corporate away day in the middle of nowhere to focus minds may seem a great idea but check out connectivity. How will delegates get there, and, perhaps more importantly, get home afterwards? What's mobile phone reception like? Is broadband fast and reliable?
It may seem obvious but do make sure that there is ample, and preferably free, parking on site. Look at personal security issues as well, especially if your event is being held overnight.
All reviews, especially online ones, should be taken with a pinch of salt, but do take the time to check out previous customer comments. They should not form the basis for your final decision but they should help build up a picture of what to expect.
Attend the venue as a guest yourself before you book. Note how staff deal with you and critique your own visitor experience.
Planning an event? Let the Zebra team help you plan and deliver it. Contact us for more information.