Choosing your marketing partner
(Posted on 15/09/21)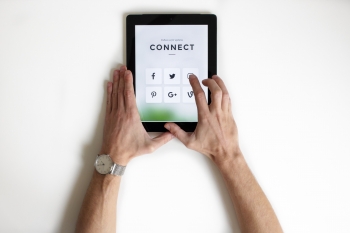 Whether you are looking to change your marketing partner or have recognised you need some additional support, choosing a new agency to work with is an important step. There are all sorts of agencies out there, from ones that specialise in certain sectors to ones that specialise in certain disciplines. Your choice of agency will depend on your needs.
There are no hard and fast rules when it comes to choosing a marketing agency or consultant to work with. In fact, one of the most important factors to the success of your relationship with your marketing partner is whether the chemistry between you and the person you are dealing with is right. It's very hard to quantify this, but your relationship with your marketing partner needs to be built on trust, and the first step to building trust is to like and respect the person you are dealing with.
Your marketing agency or consultant needs a thorough understanding of your business – the good, the bad and the ugly – so you need to be comfortable sharing the positives and the negatives of your business with them. This will enable them to help you identify the marketing strategy you should be pursuing.
However, the best relationship in the world is not enough on its own, so when you are selecting the agency or consultant to work with you might want to take the following things into consideration too:
Background and experience
While the new graduate brings with them a fresh approach and potentially an up-to-date knowledge of the latest digital trends, a seasoned professional will have the practical experience of the many marketing challenges too. A good marketeer will recognise their own weaknesses and work with other experts to cover those areas.
Sector knowledge
While in-depth sector knowledge is not always necessary, if your sector is particularly technical, it might help to choose an agency that has some existing knowledge or at least has worked in an associated area. Alternatively, as long as you understand the level of industry knowledge and provide briefs accordingly, this doesn't need to be a stumbling block.
Location
Location is much less important now than it has ever been. The move towards working from home and the advances in video conferencing have taken away a lot of the pressure around using local only. However, you do still need to consider location as some things are just more effective if they happen in person. If you are going to work with an agency or consultant that isn't local to you, it's important to agree how you will communicate from the start.
Recommendations
With so many marketing professionals out there, even taking all this into consideration, you might still find making a decision tricky. It is always advisable to ask around and see who your industry colleagues are working with, and what they have to say about them.
One last thing. Don't forget, your marketing partner is many things, but it is highly unlikely they are proficient mind readers. Providing them with as much information as possible is key to enabling them to do the best job they can to raise the profile of your business and help you successfully engage with your customers.
If you would like to find out more about how Zebra Marketing and Communications can help your business, please contact the team today.