How leaving the EU may affect your small business
(Posted on 03/04/17)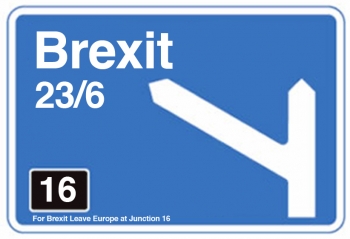 As Theresa May made the landmark move to trigger Article 50, legally and formally beginning the UK's withdrawal from the European Union, many small business owners are anxious to know what this news means for them. While it is difficult to pinpoint the precise implications of leaving the EU, likely predictions can certainly be made.
Red Tape
The majority of independent small firms don't actually trade with customers in other member states, but all have to abide by the union's regulations. Rules, including complex tax procedures, take up valuable time and patenting laws mean fewer inventions are patented, so companies can be held back from making sales and attracting new customers. Some economists predict that the removal of much of this so-called 'red tape' will clear the way for imaginative small businesses to excel. The result could be a much healthier UK economy.
International Trade
Although many small businesses don't trade with other EU member states, many rely on trade from Europe. If the terms of the Government's Brexit negotiations include a removal of the UK from the single market, barriers to international trade will automatically be imposed and sales and growth for many small businesses may suffer.
Recruitment
For a small business to grow into a big one, it must have the right people at its heart. The UK relies heavily on foreign workers, the vast majority of whom come from other EU countries. This is because businesses aren't required to obtain work permits for them as they would for someone from South America or Asia, for example. If the UK doesn't retain freedom of movement across the EU, visas will be required for all non-British citizens, reducing the talent pool drastically and making it harder for small businesses to build strong, productive workforces.
Given all these challenges, it's never been a better time to make sure you are doing all you can to market your business effectively. To find out how Zebra can help you, contact us at info@zebra-comms.co.uk.