How to encourage user generated content (UGC) on social media
(Posted on 16/06/21)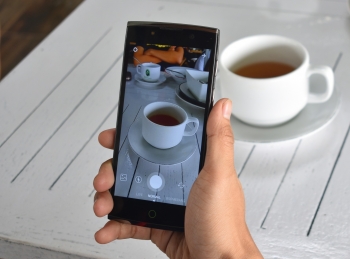 User generated content (UGC) is highly engaging to social followers, with real posts, photos and videos enabling other social users to see how a brand's products will authentically look, or how its services will work, in the 'real world'. Studio photography, while it looks good and can create aspirational feelings about your brand, is not as relatable as someone sharing a picture of their new shower products in their bathroom, or someone wearing their new pair of trainers at the gym or when going for a run.
This user generated content is more trusted; 92% of consumers would trust this form of recommendation from someone, even if they were strangers. This makes it much more shoppable, with over a 28% increase in social content engagement compared to a brand's own posts. It also creates an unlimited stream of content for a brand to tap into.
So how can brands tap into their loyal following and encourage and utilise user generated content (UGC) to create even more advocates?
Look and listen
In a previous blog article we spoke about social listening. This can be vital to see what everyday social media users are saying about a brand, and what kind of posts and images they might be sharing about it. This can give an indication of the kind of content which can easily be tapped into, or it might also reveal how a brand wants to be talked about, and how it wants its products shared, moving forwards, especially if the posts are negative.
Sphere of influence
The best way to think of social media followers is as fellow content creators and influencers, as every one of them is. But while some may think of 'influencers' as being the top A-listers of the world, each social follower will have their own sphere of influence with their friends, family and social followers too. Connecting with these 'micro-influencers' can be much more attainable than trying to persuade a 'macro-influencer' like Kim Kardashian to endorse, and can more easily lead to genuine user generated content. Micro-influencer engagement can be up to seven times higher than from macro-influencers. Fame therefore really isn't everything.
Most people want to be recognised for their brand loyalty, and just with a few individuals sharing their quality brand posts, photos and videos, this can further generate additional content as the reach widens.
How to gain UGC
It may seem a little obvious, but the best way to encourage user generated content from social followers is just to ask for it. Requesting followers to share and tag the brand in their photos, videos posts and reviews is the ideal way to secure content, but also make your social followers feel good and valued. Providing all the necessary @ brand names, hashtags and links will also make it easier for social followers to find the best place to share their content, and it will also ensure that nothing gets missed.
Please and thank you
Although user generated content shared about a brand, either on social media or on a website, may seem like it's in the public domain, complicated copyright issues can be avoided just by the brand sending a request to the user to use their post image or video. Just an affirmative yes or no will be enough. An @ mention on social to the author when sharing their content can help to create good brand affinity, and make them feel appreciated and part of the brand conversation. This will also encourage the user to share this accolade with their networks, which will help a brand continue to grow followers and gain more user generated content from others hoping for the same recognition too.
Where to share
As long as the person has given express permission for a brand to share their content, either from agreeing to it just being broadly used for a brand's marketing purposes, or from the brand naming where it will appear (such as the brand's website, ecommerce emails, social media, etc), it can be used and shared. This content can then be re-used by a brand creatively, such as in social media adverts. On Facebook and Instagram, ads with real person testimonials and content performs 2-3 times better than standard brand ads. These 'review' ads provide the social proof to show that what your brand says is true, generating more conversions as well as ongoing trust and engagement.
Why share
Of course, all brands want to convert social followers into purchasers of their products or services. However, social media is not all about the hard-sell, it's about creating lasting relationships with followers and building connections to last a life-time. Social media is there to be social with others online, no one logs on just to be sold to. People want to have fun and be inspired or educated, and will engage with their favourite brands which do this, so they can share these instances with their friends and family.
This in turn will build rapport and most importantly, trust, so that when they are next in need of your product or service, it's your brand they will turn to.
Speak to our team to see how we can encourage user generated content from your social media following.