It's that festive time of year #12TweetsofChristmas
(Posted on 23/12/14)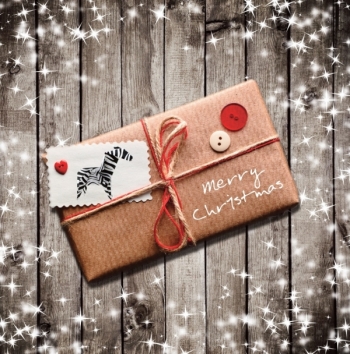 As the end of the year draws to a close and we start to celebrate the festive season, we're taking a look back on the highlights of our 2014.
January
The start of 2014 saw Zebra's collaboration with Black Iris Exhibitions take a step forward. We delivered our Exhibit with Confidence training to a team of staff from Engage Web. The aim of workshops is to help companies maximise the full potential and value that trade exhibitions can offer, by training the team members and staff who will be managing the stand.
Our PR service to Solvings Ltd – a leading independent UK company which specialises in providing IT infrastructure services, support and project consultancy – also ramped up in January.
February
Zebra's director, Clara Hughes, was invited to give a talk at the 'The Power of Dreams' evening in February on sports sponsorship. The event was hosted by North Wales Honda, in association with one of our clients, Chris Russell Sailing. Chris is a sailor that competes in the single-handed Olympic laser class. Zebra has provided a PR service to help with his campaign to represent Ireland at the Rio2016 Olympics.
March
Things were busy in the Zebra office in March, as we celebrated award shortlisting's. Our client, Imtech Water, Waste and Energy was shortlisted in several categories at this year's Water Industry Achievement Awards and Northumbrian Water also enjoyed a shortlisting at the Women in Construction awards.
April
We helped local businesswoman Maja Kenney put a face to her brand in April. For the launch of her Makeup by Maja business, we put our best faces forward and put the finishing touches to her marketing material as well as featuring in the pictures too. The images were captured by Victoria Lee, a photographer and regular business partner of ours.
The team also expanded in April and we welcomed new recruit Angharad Stead. Angharad joined us to provide administrative support as well as assisting with general marketing activities.
May
Zebra began working with accountancy firm Wellden Turnbull in May. We were tasked to review and redevelop the company's website copy, which we hope will be launched in the near future. We also joined one of our supported charities, Empowering Youth Foundation, at its coffee morning. Almost £500 was raised, and Linda Weston from the Montse Benitez Foundation took the opportunity to present the charity with a separate cheque for over £1,400 too.
June
1 June started on a high, as we celebrated our fourth birthday. We also started work with Wirral Mencap – a charity that provides support and opportunities to people with a learning disability and their families in Wirral. The relationship with Wirral Mencap was as a result of the service that we provide Stick 'n' Step, another Wirral-based charity. Our role is to provide PR support that will help raise the charity's profile in the local area, whilst also providing guidance and advice on how to develop stories to sell-in to press.
Clara and Sian also spent a day in London's Olympia Grand at Marketing Week Live. The show was split into four sections – Understand, Engage, Convert and Experience. On offer were talks, presentations and boot-camps from many industry experts and global leaders, as well as over 350 suppliers exhibiting.
July
Angharad embarked on a 10 week Raleigh International volunteer expedition in Costa Rica and Nicaragua on the 1 July. Raleigh International is a sustainable development charity that run projects designed to create a positive impact on communities and the environment, as well as developing leadership, teamwork and the employability skills of volunteers. Angharad had to fundraise to secure a place on the trip, which she did by organising fundraising nights, coffee mornings and giving presentations on Raleigh International's work.
August
Sailor, and Olympic hopeful, Chris Russell attempted a World Record for 'the longest single-handed, nonstop distance sailed, unassisted in a dingy' in August. However, extreme winds caused safety concerns on the day and Chris was forced to abandon his attempt, after sailing 100 nautical miles. Despite the setback, Chris has assured supporters that he will return to the seas in the near future to try once more. Zebra provided PR support during the lead-up to the World Record attempt and throughout.
September
In September we began working with Barnstondale – an inclusive activity and adventure centre situated in the heart of rural Wirral. The charity prides itself on being accessible to people of all ages and abilities. It has three large wood cabins for accommodation, making it a great destination for activity weekends and away days. Zebra is delighted to be working with Barnstondale, providing a PR and marketing service to help raise awareness of the facility within the local and wider area.
October
1 of October was World Cerebral Palsy day and this year we helped Stick 'n' Step – a charity that provides conductive education and support services to children with cerebral palsy – raise awareness of the campaign by bringing attention to the charity's own cause.
As part of the 'Change my World in 1 Minute' campaign, children at Stick 'n' Step were asked to think of an idea that would make their lives easier. Their ideas were then recorded and sent to worldcp.org, which awarded the charity with a spot prize of an iPad. The fun, imaginative and inspiring ideas were featured in several local media publications, including the Liverpool Echo.
November
November saw Clara and Sian attend the Race of Remembrance at Anglesey Circuit on the weekend of 8-9 November, in support of Solvings Ltd. The event was organised by Mission Motorsport and this year it commemorated the 100th anniversary of the outbreak of the First World War. Solvings' training division actively supports ex-service personnel, through its partnership with Recovery Career Service.
We also attended various other social occasions, including Stick 'n' Step's annual Ball, Empowering Youth Foundation's Party at the Palace and Sian was invited to join staff from Stick 'n' Step at the Liverpool Echo's Pride of Merseyside awards. The awards was a momentous occasion for Stick 'n' Step, as it took the trophy for Charity Organisation. But Stick 'n' Step wasn't the only one celebrating award success; just a few days later, Barnstondale volunteer John Earp won the Contribution to the Community award at Wirral Globe's Unsung Heroes Awards.
December
Finally, as we hit December we had chance to catch our breath to review our year. We also started planning work for 2015 – both for our clients, including our newest account, Anchor Group Services, and also for our own company. Zebra has had an excellent year in business and we introduced our new company brochure this year, which reflects this. We've had client acquisitions, expansion within the team and achieved lots of successful campaigns. So how best to end the year, than with a bit of festive fun in aid of a good cause. From all us at team zebra – merry Christmas and a happy New Year:

https://www.youtube.com/watch?v=C8GMHFNmESs

#WrexhamChristmasCrackerJoke