Making corporate entertaining……. entertaining!
(Posted on 13/11/17)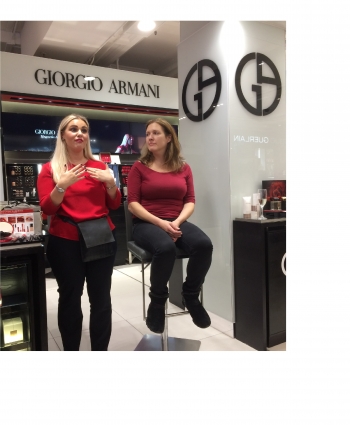 Holding a corporate event can be a lot of fun and can be a great boost for your business, establishing bonds with your guests and raising staff morale. If the thought of planning an event is a little scary, don't let it intimidate you. The good news is it doesn't have to be a huge event to go with a swing and it doesn't have to cost the earth to be memorable for all the right reasons. Here are our Top Ten Tips for getting it right.
Firstly decide your goal. Is it a networking event, an opportunity to thank your clients, a way of winning new business or a means to reward your staff?
Create SMART goals. Not only will this help you plan, post-event it will help you assess its relative success.
Choose your audience carefully. The smaller the event, the more important it is to think about how well your guests will 'gel' and have a good time in each other's company.
Select your venue carefully. Think about how your guests will reach it and equally importantly how they will get home afterwards. Is there easily accessible car parking and/ or public transport?


Tailor the event to suit your audience. Without being sexist, some events will undoubtedly work better for one gender than the other. Do you want to appeal to everyone or can you plan an event that is quite 'niche'?
If your budget is small, look out for quirky, small scale opportunities rather than splashing the cash on a very expensive venue. The small scale option might well turn out to be the more memorable.


Always remember to negotiate a better deal with caterers or venues. The price they quote rarely needs to be the one you pay and you can use the money saved on another aspect of the event, such as a memorable gift for your guests.
Make sure you provide a good reason for your guests to turn up, especially if your event is outside usual business hours. In our busy, high pressure lives, people value every moment of their precious down time – make sure your event is worth attending!
Don't forget to capitalise on your event both before and afterwards – make sure you use social media to your advantage.


Adding a fundraising element for your company's favourite charity is a great way to generate further interest and contribute to the greater good at the same time.
To talk to a member of the Zebra team about running an event, give us a call on 01978 437070 or email us at info@zebra-comms.co.uk.