Running wild - how wildlife is laying claim to our towns and cities
(Posted on 17/11/20)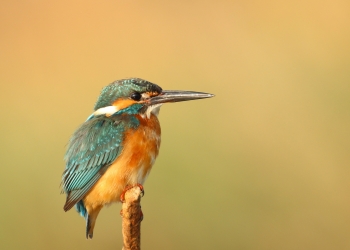 With most of our usual leisure pursuits out of bounds, many of us have been spending more time out of doors than usual, COVID-19 restrictions and British weather permitting. There is no doubt that in these times of local lockdowns, not to mention national 'fire breaks', many of us have started appreciating the beauty of nature even more than we did before in pre-pandemic days.
Spending time enjoying nature lifts our spirits. Research has shown that spending at least two hours a week in this way does improve health and wellbeing by lowering blood pressure, pulse rates and levels of cortisol.
It's sad to note that the UK is amongst the most nature depleted countries in the world, ranking 29th lowest of 218 countries. It's important to take advantage of the green spaces we have whenever we have the opportunity. We are really lucky here at Zebra Marketing and Communications that we can access beautiful countryside, just moments from the office door. Having the chance to see a kingfisher, heron or badger while enjoying a lunchtime stroll is a real privilege.
While one might expect to see scenes that wouldn't look out of place on Autumnwatch in our leafy village of Rossett, the pandemic has been responsible for some urban scenes that we would never have expected to see pre-2020.
Back in the spring, in London, a herd of deer invaded the city streets, enjoying the relative and unexpected peace, while even closer to home a herd of mountain goats, usually quite shy and retiring, descended on the deserted seaside town of Llandudno. Further south, a flock of sheep surrounded a McDonald's in Ebbw Vale, clearly loving their new-found freedom!
All round the world, there have been signs of wildlife reclaiming urban spaces, thanks to a lack of the customary hustle and bustle of human life. A dramatic reduction in shipping activity meant that the murky waters of Venice's canals became clean and sparkling, attracting a multitude of marine life, while endangered pink dolphins were spotted in Hong Kong's harbour. Rabbits hopped through the streets of Christchurch in New Zealand, and ducks wandered through Parisian backstreets. On a slightly scarier note, a puma stalked the streets of Santiago in Chile while a pack of coyotes was seen running loose in San Francisco.
As lockdowns ease and restrictions lift, these wildlife sightings are likely to become fewer and further between. Hopefully, our new-found appreciation of the natural world will linger a little longer, and we will continue to find ways to enjoy nature even when our lives return to something approaching normal again.