Stake your claim – the Green Claims Code and what it means for business
(Posted on 28/06/22)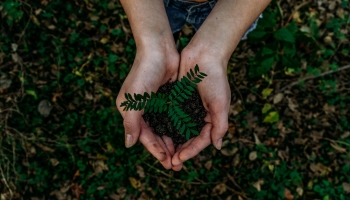 There was a new piece of legislation introduced in the UK late last year, that's good news for environmentally-conscious consumers. Buyers are becoming more and more aware of companies' green credentials and making buying choices based on them. If a company gets bad publicity due to it being associated with adverse stories about the way it operates, how it makes its products or where it sources its material from, it can have a huge impact on sales. Social media has a way of spreading bad news as fast as good these days. As a result, businesses are making more and more claims about their 'green' credentials. This can be great for marketing, but only if the claims can be substantiated. Sometimes they are not all they seem.
Aiming to mislead
New legislation has been introduced by the Competition and Markets Authority (CMA), the UK's primary competition and consumer authority. The Green Claims Code amounts to a change in consumer protection law. It's not there to prevent companies from publicising their green initiatives and work practices. Its intention is to ensure that companies aren't able to mislead their customers. According to the gov.uk website, a CMA-coordinated global review at the beginning of 2021, looking at randomly-selected websites, discovered that around 40% of 'green' claims made online could be seen as misleading consumers. The Green Code is to level the playing field and ensure transparency and the validity of claims made in websites and advertising.
Claiming to be green
The Green Claims Code covers a variety of key areas. It provides a framework for businesses to make honest, environmental claims that will help consumers make informed choices. It also provides consumers with important protection, in relation to environmental claims. Another of its aims is to protect businesses from unfair competition, by creating a fair system for all those businesses whose products genuinely represent a better choice for the environment – and can make entirely truthful environmental claims. It also hopes to encourage businesses to invest in the environmental performance of their products. Finally, it will enable businesses to communicate their genuine, proven efforts to consumers transparently and to reap the commercial benefits.
To comply with the Green Claims Code, a business must bear these points in mind:
claims must be truthful and accurate – your business must live up to all claims you make
claims must be clear and unambiguous – your customers should be able to understand the claims you are making
claims must not omit or hide important and relevant information – your customer should be given the full picture, enabling them to make an informed choice
comparisons must be fair and meaningful – products being compared should meet the same needs or be intended for the same purpose, in terms of like-for-like
claims must consider the full lifecycle of your product or service – think about the overall impact from creation to disposal, including materials used
claims must be substantiated – all claims should be backed up by robust and credible evidence.
If you don't comply with consumer protection law, the CMA, Trading Standards Services or other bodies can bring court proceedings against your company. In some cases, businesses may even be required to pay compensation to consumers harmed by the breach of consumer protection law. The Advertising Standards Authority (ASA) could also take action against misleading adverts that contravene the UK Code of Broadcast Advertising (BCAP) or the Committees of Advertising Practice (CAP) Codes, with regards to broadcast and non-broadcast advertising. There's much more guidance over on the UK government's official website here:
https://www.gov.uk/government/publications/green-claims-code-making-environmental-claims