Summer's coming – keep on engaging
(Posted on 08/06/17)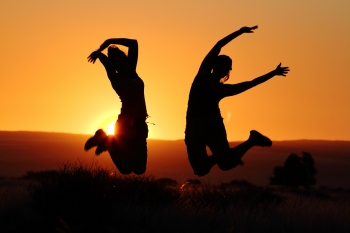 Summer is on its way and soon it will be a quiet time for newsrooms. It's more important than ever to keep stories out there to engage your customers. Here are four ways in which you can keep your online content engaging over the summer period.
Think up a challenge.
Over the summer period people have more time on their hands, so it may be useful to offer up challenges, competitions or interactive content. There's a lot on the digital market to assist you with this, for example the contest generator app on Facebook.
Add visuals
The hotter the days the brighter your visuals need to be to engage your audience. This can be done in the form of videos – according to the Guardian these will account for 69% of internet traffic by the end of 2017.
Prepare
The summer period carries the risk of being a dysfunctional time in the workplace, with people coming and going, off on their holidays. It is really important to keep your content updated, no matter the circumstances. There are many content scheduling programmes available, such as Hootsuite, which allow you to schedule posts across as many different social platforms as you like in advance of publishing. Remember that nothing beats being proactive and reactive on social media so, if you are going off on your holidays, either stay connected yourself or make sure you leave someone you trust in charge of your social while you are away. Don't let comments and queries from your followers be ignored in your absence.
Relevance
It's important to keep your topics relevant to readers' summer experience. You should therefore do your research to try and gauge what is capturing the public's interest. Whether that is Wimbledon, holiday travel chaos or a music festival, make sure you report upon a topic that people care about.
To find out how we can help you create engaging online content, contact us at info@zebra-comms.co.uk.