Tailored to you
(Posted on 02/03/16)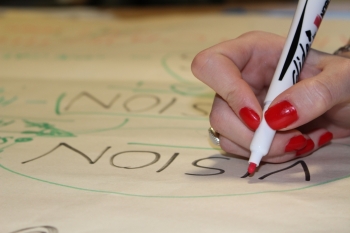 Understanding your business, marketing and PR tailored to you
With any marketing and PR campaign, it is important that you get the message right for your audience. The same is true when a business looks to outsource its marketing activities. It needs reassurance that the agency working with it can align with the business and its values, so that campaigns are tailored to what the business stands for. Establishing this level of alignment from the start leads to both companies working in synergy towards the same goal.

As a marketing and PR agency, our main priority when starting to work with a new client is understanding exactly what that clients' needs are and exactly what the business is trying to achieve. We aim to integrate with the business so that we become an extension of the marketing team. Marketing and PR activities are channels for a business to connect with its potential customers, sharing its message and brand to people of interest. Regardless of whether the activities are driven from an in-house or an outsourced team, they should be of equal quality.
Taking the time to understand the needs of the client enables us to provide targeted advice and support to an in-house team on its strategy. It also ensures that any work we produce on the client's behalf complements and enhances its overall approach.

When an outsourced agency fully understands the business its working with, it can really tailor the strategy and activity to provide the best outcome for the client. The messages contained within the strategy will be focused and aligned with the business' aims and mission. At Zebra we take pride in becoming an integrated part of our clients' teams, taking the time to understand the businesses as well as we do our own.