Telling tales: The importance of making your case
(Posted on 24/01/18)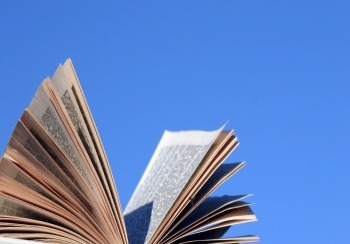 With the arrival of National Storytelling Week (27 January – 3 February 2018), we thought it would be interesting to write about some of the 'stories' we tell in the course of our work. A great way to explain what a company does, or demonstrate the effectiveness of a product or service, is a case study. They take a little longer to research and collate than some forms of writing, but can be a highly useful promotional tool.
Case studies are used in social and life sciences, as an in-depth look at a particular matter, with a demonstration of results. They are often published as evidence in industry or academic journals, to give credence to new research, thinking or technologies. In the world of PR, we can use case studies as a way of promoting businesses and products in an engaging format. They can be structured in a way to tell a story – for example, how a problem arose, how it was addressed and how a solution was reached. This can demonstrate the successful implementation of a product in a practical situation.
In-depth knowledge is an essential part of putting forward a convincing case study. Talk to the experts (your clients) and use their knowledge and experience to make sure your writing accurately conveys the crux of the study. Supplement this with original research into the subject – for convenience and speed, most research is carried out online, but always ensure that your sources are reliable and accurate. While being more complicated to pull together than a simple blog post or news item, case studies tend to carry a little more weight. They can be used particularly effectively to showcase the application and processes of new technologies. They're even more convincing if there's further data to back it up. They are literally saying, in a very polite way: "See, it works".
Case studies can also look at how product has affected users, or how people have been helped by using a certain business for a useful service. At their best, case studies provide a potted, interesting insight into aspects of business in a literate, accessible fashion. Successful case studies can help businesses immeasurably, getting real results and attracting customers to invest in the product or service. PR and marketing companies can themselves use case studies to demonstrate their roster of clients and the services and success they have enjoyed. The key to any case study is to be an engaging storyteller, so that that message comes across in addition to being an interesting read.
To find out how case studies can boost your marketing activity, contact the Zebra team.