The importance of… industry awards
(Posted on 26/05/21)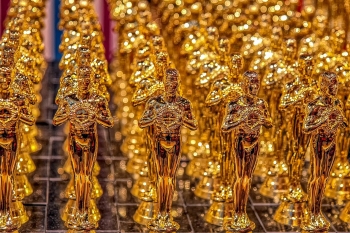 Every industry sector has them, but what is so important about awards? As much as it's nice to get dressed up and attend an awards evening, the importance of awards goes much further than the glitz and glamour of the event itself. There are internal and external benefits to be gained from submitting an award entry, even if you aren't lucky enough to win on the night.
Recognising excellence
Of course, being shortlisted for an award, or claiming the ultimate prize is always the goal, as this is a tangible acknowledgement of your achievement. This can be a successful project, a new product launch, a campaign or even recognition of an individual's performance. With so many different industry awards out there, there really is something for everyone to enter.
Peer recognition
Depending on which awards you are entering, the judging is carried out in different ways. However, there is usually a panel of industry experts reviewing the submissions and once a shortlist is announced some awards are opened to public or peer voting. The company or an individual that ultimately wins these types of awards, has the bonus of knowing it was their colleagues, competitors and customers that had the final say.
Celebrating success
Although individual recognition is important, many award submissions represent the culmination of input from different people and often multiple organisations, particularly when you look at projects in the housebuilding or infrastructure sectors. Where this is the case, the opportunity to bring all the parties together to mark the achievement is so beneficial to future working relationships internally and externally.
Raising your profile
And its not just about the success on the night (or day!). Although this does provide an PR opportunity to showcase your success. To be able to use 'award-winning' in your marketing literature and press releases has an undeniable impact for weeks, months or even years to come.
Developing relationships
Although in these Covid times, many events are still virtual, award ceremonies remain a great opportunity to build relationships within your team and with your customers and partners. This can be done through social media channels and engaging via the channels organised by the event organisers.
For the last decade at Zebra, we have helped our clients achieve accolades in multiple sectors from construction, engineering, water and housebuilding, through to charity, energy, dentistry and technology.
If you would like us to help you stand out from your peers, please contact us today.