Tips for marketing graduates
(Posted on 30/05/17)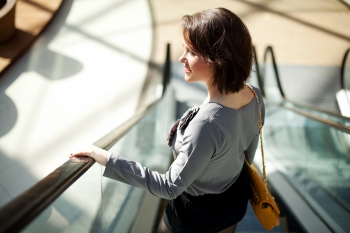 Coursework is handed in, exams are finished and suddenly the daunting prospect of life in the 'real world' becomes ever more apparent. Never fear, here are our five tips to help you secure your dream job in the industry.
Get some experience. How often have you noticed in job descriptions that experience is required? If throughout your university experience you have been interested in a career in marketing but haven't yet got any experience in the sector, now is the time to be proactive and get some experience under your belt. The answer to this is an internship or voluntary work.


Network. As the old saying goes, "It's about who you know". Increase your personal brand and you'll expand your chances of meeting the right people, people who might be able to help you land your first job. It may be helpful to join some local industry associations and sign up to your Universities alumni network (most universities now offer this service). Networking never stops being important.


Embrace social media. As a graduate, you're almost expected to have a strong grasp of social media and other new technologies already. Your knowledge of tools such as Twitter, Facebook, LinkedIn, blogs and online communities will help demonstrate your worth to your prospective employer. Also, use the power of social networking sites to search for jobs, ask for advice and source other opportunities. You never know when or where a job opportunity might present itself.


Write, write and write some more. Most employers in marketing communications, PR, and advertising rely on solid writing skills. Find every opportunity to add writing samples to your portfolio. For example you may want to begin writing for a local magazine. You may not be published, but it's all great for your portfolio.


Customise your CV. Present your experience in a way that is tailored to each job opportunity. Demonstrate to prospective employers how you would be an asset to their company. Make your first paragraph specific to the client/agency and job at hand.