Ways to improve your email marketing performance
(Posted on 15/12/16)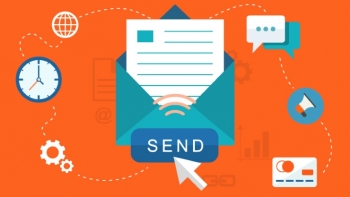 Email is a marketing tool on the rise. Take a look at our tips on how you can improve and effectively utilise your email marketing.
Verify your email lists regularly
The last thing you want is your email marketing campaign to not reach your intended audience. In many cases email addresses can be wrong or no longer be functioning. Run your address list through a verification service to make sure you are always working with an accurate list. Remember to check the accuracy of your list and ensure that your recipients have an opportunity to unsubscribe if they don't want to receive future mailings from you.
Personalise the email to each recipient
Unless you grab the readers' attention, chances are they will delete or ignore your email before taking the time to read it. Even simply personalising the email by including the recipient's first name can engage the reader and make your email marketing campaign more effective.
By sending messages to targeted groups within your list, your audience will find your message far more relevant, ultimately providing you with better results. Segmenting allows you to give your subscribers what they want.
Use a responsive email template
In today's world, many people access their emails on their mobile devices rather than their computer. This means that it is essential that your email marketing campaign uses an email template that is responsive to all different platforms.
The scope that email tools can offer you at as a marketer are huge. So why not test out some email marketing campaigns in the New Year.