Why you should be entering business awards
(Posted on 26/09/16)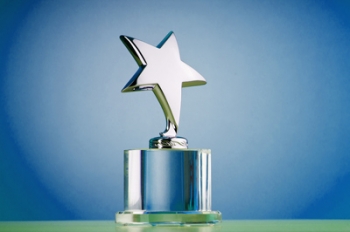 The beauty of the business award is that no matter the size or the direction of your business, there is an award that you can enter. There are a huge variety of awards around from local, national, industry based and those with specific criteria. For any business, entering awards requires time and energy, but the investment can return dividends, both internally and externally. Here's some benefits that your business could experience by entering for an award.
Free marketing
A benefit that may be overlooked by some, but by simply being shortlisted for an award it improves brand awareness and promotes your business to potential new customers. Winning a business award can open doors to getting contracts, finding new supply channels and breaking into new markets.
Employee motivation
Awards recognise the hard work and achievements of your employees, therefore going onto win or be shortlisted for an award can help boost staff morale and improve motivation. Employees are focused on what's great about the company they work for and can feel proud to be a part of it.
The judging process
Whilst most of us would agree that any judging process is a highly daunting and stressful situation, it can in fact be a highly useful and informative consultation process. In many cases, judges of business awards are successful business leaders who can impart serious food for thought on how to create an edge to maximise business potential.
Winning
The prospect of winning business award can be highly rewarding for the future of your business. Whilst, as mentioned previously, just a shortlist can increase brand awareness, actually winning the award can propel you into the limelight. An award win can clearly differentiate you from your competitors and can provide a real advantage when seeking or retaining customers.