Animal Printz - our favourite animal brand logos - Part 2
(Posted on 27/01/21)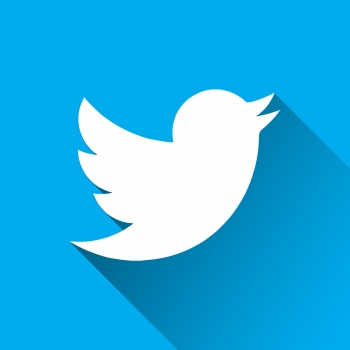 Like our own origami Zebra, animal logos have been used as indicators of company brands and on signage throughout history. We recently named our first five favourite logos – here's the rest of our Top 10 animal brands:
WWF
The distinctive Panda logo belongs to the World Wide Fund for Nature. Founded in 1961, this global organisation works to preserve natural wildlife and their habitats. It's the largest conservation project on Earth, with over five million supporters. Chiefly among its objectives is to minimise the impact humans have on animal environments.
Since 1995, its supporters have invested over one billion dollars in more than 12,000 conservation initiatives. It was originally named the World Wildlife Fund, hence WWF, and it's still known by that name in the US and Canada.
Its logo was based on Chi Chi, the giant panda that was transferred from Beijing Zoo to London Zoo in 1958, making him the only panda living in the western world at that time. The panda was chosen both as a symbol of endangered species, but also a logo that would work in black and white printing.
Penguin Books
We don't want to be flippant about this, but for authors and writers there is one literary logo that stands out among them all. The penguin logo for Penguin Books is one any avid reader will recognise and recall fondly. Whether it's from childhood or adulthood, the penguin brand, particularly Penguin Classics, is a guarantee of quality.
Penguin Books was co-founded in 1935 by Sir Allen Lane with his brothers, as a line within Bodley Head publishers, but became a separate company the following year. It revolutionised publishing in the 1930s, by releasing inexpensive paperback reprints sold through chains like Woolworths, for sixpence. This brought high-quality paperback fiction and non-fiction to the mass market.
Designer Edward Young drew the original penguin logo, which evolved over the following years, but in 1946 graphic designer and typographer Jan Tschichold redrew Young's original logo, to create an iconic version of the penguin that was used until 2003. Now an imprint of Penguin Random House, it is one of the largest English-language publishers, formerly known as the 'Big Six' (now the Big Five), with Holtzbrinck/Macmillan, Hachette, HarperCollins, and Simon & Schuster.
Puma SE
The fastest cat on land may be the cheetah, but when it comes sports, the Puma definitely has the edge. Puma SE is a German designer of footwear. It is world renowned for its football boots, trainers and athletics shoes, and is the third largest manufacturer of sportswear in the world, after Nike and Adidas. Its global brand is reinforced and spread via its sponsorship deals with various iconic sports stars. In the past these have included Pelé, Eusébio, Johan Cruyff, Diego Maradona, Lothar Matthaus, Boris Becker, Martina Navratilova and Michael Schumacher.
Puma currently sponsors several high-profile world football players, such as Neymar, Sergio Agüero, Antoine Griezmann, Romelu Lukaku and Luis Suárez, as well as clubs such as Borussia Dortmund, Manchester City and AC Milan.
The company was founded in 1948 by Rudolf Dassler, after he split from his brother Adi Dassler (who went on to form Adidas). Puma's earliest logo consisted of a big cat jumping through a letter D, which was registered in 1948, but since 1958 Puma's products have featured the leaping Puma logo and the distinctive 'formstrip', which resembles a racetrack.
Twitter
To tweet or not to tweet? That is the question. It's natural for a platform that allows users to post messages called Tweets that it should have a bird logo as its symbol. The bluebird logo is also known as the Twitter Bird. Its original logo was the word Twitter, when the company was launched in March 2006. The bird that accompanied this logo was found to be copyrighted clip-art created by the British graphic designer Simon Oxley.
The new logo was created by Twitter founder Biz Stone, with help from designer Philip Pascuzzo. This resulted in a new logo in 2009, which is sometimes known as Larry the Bird, named after Larry Bird of the NBA's Boston Celtics. This image was redesigned by Stone and Pascuzzo to make it less cartoonish, which became the logo from 2010-12.
In 2012, Douglas Bowman created a further simplified version of Larry, retaining the solid silhouette, but making it resemble a mountain bluebird. This new logo is simply called the Twitter Bird and has been used as the company's branding since. After flitting from one design to another – all recognisably birdlike in design – they seem to have settled on this one for the foreseeable future.
HMV
One of the most iconic UK high street logos, certainly for record and film buyers is HMV. The distinctive logo has been a fixture of the high street since it opened its first store as the Gramophone Company on Oxford Street in 1921. HMV stands for His Master's Voice, which was the title of a painting by Francis Barraud of Nipper, a terrier dog, listening to a cylinder phonograph, which was purchased by the Gramophone Company in 1899. For advertising purposes this was altered to a wind-up gramophone and later simply a silhouette.
Becoming a world-renowned UK brand, HMV also owned the Waterstone's bookshop chain from 1998 until 2011, among other investments. The HMV name was also used for television and radio sets manufactured from the 1930s onwards. The retail side of the business began to expand in the 1960s and in 1998 split from EMI (the successor to the Gramophone Company), to form HMV Group.
In recent years it has fallen into administration on more than one occasion, only to be bought out and saved. With the rise of online retail of music, film and games, it would be a shame for Nipper to vanish from our high streets for good.
Missed our favourite animal brand logos Part 1? Take a look here.