Latest news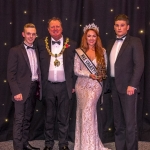 (Posted on 19/12/14)
November was a busy month for Zebra, filled with lots of events and plenty of reason to be celebrating. Our third sector clients, in particular, have been in the spotlight for an array of good causes. Empowering Youth Foundation held a masquerade party, Barnstondale and Stick 'n' Step won awards and Stick 'n' Step went one step further, hosting its own Awards Ball too! We attended Stick 'n' Step glittering... Read more...
(Posted on 17/10/14)
When I touched down at Manchester airport on a (unusually) sunny Tuesday morning in September, the realisation that my Raleigh journey was now over hit me all at once. I had spent the last 10 weeks in Costa Rica and Nicaragua volunteering and it came as quite a culture shock to be back in the UK, where it seems that time had just stood still and nothing had changed. The experience started over a year ago when I first took the plunge and decided... Read more...
(Posted on 17/10/14)
Last week saw the return of our marketing assistant, Angharad, who recently spent two months volunteering in Costa Rica and Nicaragua as a Venturer for the sustainable development charity, Raleigh International. Prior to joining Zebra and over the course of 12 months, Angharad spent most of her free time organising various fundraising events, to secure the £3,000 needed to fund her place on the expedition. She successfully reached... Read more...
(Posted on 02/09/14)
We joined Empowering Youth Foundation (EYF) in celebration of Chris Russell's sailing World Record attempt at the Force300 area of PromXtra, which took place along Colwyn Bay promenade over the recent Bank Holiday. Chris sails in the men's singlehanded lightweight Olympic Laser Class category. On Wednesday 20 August he set out to break the World Record for 'the longest single handed, non-stop distance sailed by... Read more...
(Posted on 18/08/14)
We are excited to share news about professional sailor and Olympic hopeful Chris Russell's World Record attempt for 'the longest single handed, non-stop distance sailed, unassisted in a dinghy', which will take place throughout Wednesday 20 August and Thursday 21 August. The current world record, according to Guinness, is 282 nautical miles – Chris is aiming to sail 300 miles, under the campaign name Force300. ... Read more...
(Posted on 29/07/14)
Recently the newspaper marketing body, Newsworks, announced its intentions to look at new ways to measure audience reach that incorporates all contemporary media platforms. This news comes as National Readership Statistics is put under increasing pressure by its shareholders, which include News UK and Trinity Mirror Group, to review its readership monitoring service. Proving the value of PR has long been a difficult challenge for marketing... Read more...