Latest news
(Posted on 18/08/14)
We are excited to share news about professional sailor and Olympic hopeful Chris Russell's World Record attempt for 'the longest single handed, non-stop distance sailed, unassisted in a dinghy', which will take place throughout Wednesday 20 August and Thursday 21 August. The current world record, according to Guinness, is 282 nautical miles – Chris is aiming to sail 300 miles, under the campaign name Force300. Chris competes amongst... Read more...
(Posted on 29/07/14)
Recently the newspaper marketing body, Newsworks, announced its intentions to look at new ways to measure audience reach that incorporates all contemporary media platforms. This news comes as National Readership Statistics is put under increasing pressure by its shareholders, which include News UK and Trinity Mirror Group, to review its readership monitoring service. Proving the value of PR has long been a difficult challenge for marketing... Read more...
(Posted on 16/05/14)
We are pleased to welcome new recruit, Angharad Stead, to the Zebra team. Angharad has joined us via Jobs Growth Wales and will be providing administrative support, as well as assisting with general marketing activities. Jobs Growth Wales is a scheme established by the Welsh Government that is designed to help young, unemployed adults, currently living in Wales, in to work. It has enabled us to expand our business and provide... Read more...
(Posted on 29/04/14)
Local graphic designer and photographer, Victoria Lee, has launched a new website for her latest business venture. www.artistig.co.uk is now the online home for Victoria's hand-crafted gifts business, Artistig. Artistig's designs capture moments from life that can be shared with a special someone. Zebra has been working in partnership with Victoria Lee on various marketing and PR accounts for a number of years now and together... Read more...
(Posted on 19/06/14)
Zebra's team has undergone a visual makeover of a different kind – we're talking makeup! We have a close working relationship with local businesswoman Maja Kenney, who has launched a new business initiative, Makeup by Maja. Maja, who is also a sales representative for international cosmetics brand, Arbonne, has now trained to apply makeup for all occasions. Makeup by Maja will be offering customers makeup treatment for events... Read more...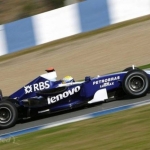 (Posted on 19/03/14)
Sports Sponsorship is a mutually beneficial relationship between the individual and the business. Sponsorship is not an act of charity and it must show some form of return on investment. To achieve this, it's important that both parties agree a common goal from the outset. It is important that the sport or athlete being sponsored is aligned to the company's brand and business objectives – get it right and there are a wide range of... Read more...