There's always something going on at Zebra
Check out our news to find out the latest endeavours and view our recent events.
Filter by year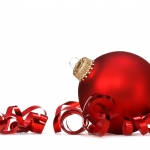 (Posted on 10/12/18)
2018 is nearly over. We're enjoying looking back at some our clients' amazing achievements in the last 12 months and some of our own highlights too. January We kicked off the New Year creating a raft of exciting and informative content for Revive Dental Care's website, focusing on developing the clinic's social media channels. February Our director Clara was off on her travels in February for a series... Read more...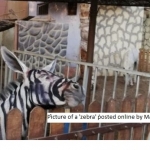 (Posted on 06/09/18)
Ask anyone under 45 to identify their main source of news and chances are the answer will be online. The audience for TV news is still large but it is ageing. Increasingly younger people find their news on websites and apps, via search engines and social media. Currently, the BBC is the only news media in the UK to reach more people with online news than Facebook.Reliance on online news may be slightly worrying, bearing in mind the recently... Read more...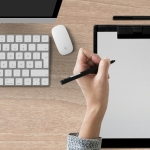 (Posted on 28/08/18)
When it comes to briefing an PR agency, whether it is the start of a totally new professional relationship or you are drafting a brief to your incumbent agency for a particular campaign, the rules to producing an ideal PR brief remain the same. Sticking to them will be of enormous benefit to your business in the long run as it means an agency can produce a proposal that is designed to reach your target audience and meet your objectives, while remaining... Read more...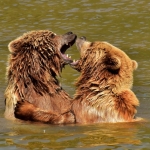 (Posted on 20/08/18)
Our long hot summer put a number of businesses nationwide on high alert with record temperatures, or the risk of drought and its associated water supply problems never far from the headlines. Senior managers of water companies up and down the country will doubtless have been checking up on their crisis management plans, while hoping all the time not to have to use them. Once media outlets exhausted their supply of photos of zoo animals enjoying ice... Read more...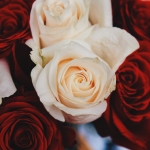 (Posted on 14/08/18)
Effective straplines are designed to encapsulate your business in just a few words. Some of the most memorable ones live on, long after the brand itself has moved on. They are instantly recognisable and often quoted, or if you hear the brand referenced you will find yourself subconsciously filling in the blanks. I mean, who doesn't know that 'Beanz Meanz Heinz'? For a strapline to work, it should support your brand's... Read more...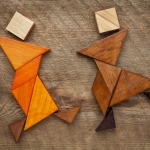 (Posted on 22/05/18)
Getting a second opinion can often open up new methods of research and approaches to creativity. When people work together in collaboration, towards a single goal, everyone can draw something out of the experience. Sometimes it can be working as part of a wider team, but often two heads can be enough to offer widely different perspectives on a subject and create something that is both diverse and inclusive.Working solo can often be the quickest way... Read more...