There's always something going on at Zebra
Check out our news to find out the latest endeavours and view our recent events.
Filter by year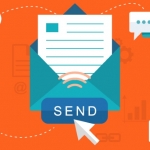 (Posted on 15/12/16)
Email is a marketing tool on the rise. Take a look at our tips on how you can improve and effectively utilise your email marketing.Verify your email lists regularlyThe last thing you want is your email marketing campaign to not reach your intended audience. In many cases email addresses can be wrong or no longer be functioning. Run your address list through a verification service to make sure you are always working with an accurate list. Remember... Read more...
(Posted on 15/12/16)
As we start 2017, many of us are busy planning our new year's resolutions, businesses are busy planning their year ahead. It is vital for any business to know what they want and expect to happen in the forthcoming 12 months. Here are some reasons why planning is extremely important in the New Year. Grow your businessMost businesses develop a business plan when they first set up. However, by keeping the business plan as a live document... Read more...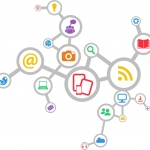 (Posted on 15/12/16)
Today, marketers have more choice than ever in how to create an impactful campaign. In addition to traditional methods such as print, we now have email marketing, web based advertising and the universality of social media at our finger tips. While there is no guarantee that even with an integrated marketing campaign you will achieve the desired results there are ways in that you can maximise your success rate.Know your audienceKnowing your demographic... Read more...
(Posted on 12/12/16)
JanuaryHere at Zebra we quickly shook off our post Christmas blues in order to look optimistically to the year ahead. After celebrating our 5th anniversary last year, we looked on 2016 as a year in which we could build on our successes and expand our horizons. We wanted to try things we haven't done before and improve on what we are renowned for. Thanks for being here for the past five years and we look forward to being with you for the... Read more...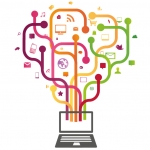 (Posted on 18/11/16)
Content is key to better marketing your brand. The content that you put represents what you represent as a brand. Therefore, getting your content right can seem daunting at times. However, there are many editing tools that can help you create content that makes you stand out.Hemingway Editor Editing your own work is a difficult task, made even harder without the assistance of a proof reader. Additionally, if you see yourself as more of a content... Read more...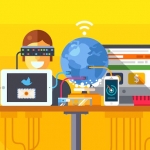 (Posted on 18/11/16)
It may seem easy to think that the new realm of Virtual Reality is yet to penetrate the commercial world. However, it may be smart to keep ahead of the trends and consider Virtual Reality in your marketing mix. It can increase customer engagement and awareness, and ultimately make you stand out from the crowd. But how?Firstly, Virtual Reality is now extremely accessible to the masses. Within the past year or so Virtual Reality technology has overcome... Read more...