There's always something going on at Zebra
Check out our news to find out the latest endeavours and view our recent events.
Filter by year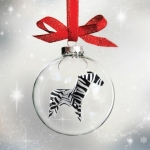 (Posted on 08/12/15)
As 2015 draws to an end, we look back over some of Zebra's highlights of 2015 to celebrate the festive season. January We started 2015 on a health kick, as we began working alongside Sasha Kenney of Hoola Nation on her Wrexham Fitness Festival project. The festival was the first of its kind in Wrexham and was designed to show the local communities the array of options available, to help them lead a fun and active lifestyle. We helped Sasha... Read more...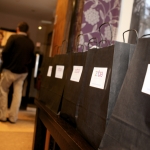 (Posted on 03/12/15)
Organising an event requires wearing many hats, talking to a lot of people and taking into consideration a wide variety of things, but don't be daunted: our simple, 10-point guide can provide you with a useful starting point. Here's what you should do. Create a specific goalAllow yourself to plan as effectively as possible by first understanding what you need to achieve specifically. Is it launching a new product, or securing... Read more...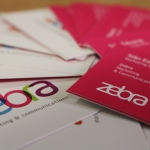 (Posted on 16/11/15)
Having a newsworthy story is the first and most important part of developing a winning press release. Some stories, like the arrival of a new James Bond, are destined to secure coverage, whereas a lot of stories unfortunately fall flat. The latter usually focus on an organisation's everyday activities, such as the launch of a website, and generally aren't worth your time. Many fall in between these two extremes. They're not... Read more...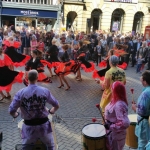 (Posted on 28/10/15)
Over the past few months we have been getting into the Latin American spirit, providing PR and event management services to the restaurant chain, Las Iguanas. Las Iguanas has recently opened its new restaurant (Monday 28 September) on Pepper Street, Chester as part of an £8 million project called the Dining District Development. We worked with Las Iguanas to help promote the opening and launch evening, spreading the word around Chester. &nbsp... Read more...
(Posted on 22/10/15)
In the age of digital is print media dead, or a refreshing way to spread your businesses message? We are constantly bombarded with messages online, whether through email or through social media platforms. As the digital generation develops every day, are we becoming more and more de-sensitized to online advertising and less available to engage? Companies are seeing an increase in engagement from tangible messages more than ever.Before the age of... Read more...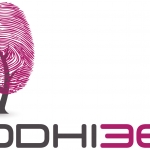 (Posted on 06/08/15)
We are delighted to be working with Bodhi360, a newly-established situational awareness and risk management training company. Zebra has been providing strategic marketing and project management services to oversee the establishment of the brand.Zebra has already worked with the company director, Dougie Eaglesham. So, when Dougie approached us in need of support to help launch his new business, we were happy to help. Zebra has worked on the development... Read more...