There's always something going on at Zebra
Check out our news to find out the latest endeavours and view our recent events.
Filter by year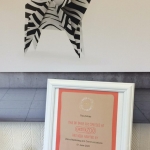 (Posted on 21/07/20)
This summer, Zebra Marketing and Communications was delighted to celebrate 10 years in business.Zebra started in 2010, and since then we have worked with a huge variety of clients in a wide range of sectors. We have been pleased to provide our expertise and services; from PR to social media and event management, to help them reach their goals and target audiences. Our work has won awards for Zebra and for our clients too.We've been delighted... Read more...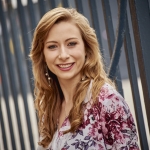 (Posted on 10/02/20)
With 2020 well under way, Zebra Marketing & Communications continues to go from strength to strength, providing an expert service for our clients.With several successful recent account wins, we are delighted to welcome our new Zebra team member, Kathryn Walsh, to the herd!Kathryn joins us after 'hoofing it' from Leeds, having relocated with her husband to the beautiful county of Cheshire.With eight years' experience across content... Read more...