There's always something going on at Zebra
Check out our news to find out the latest endeavours and view our recent events.
Filter by year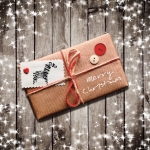 (Posted on 23/12/14)
As the end of the year draws to a close and we start to celebrate the festive season, we're taking a look back on the highlights of our 2014. January The start of 2014 saw Zebra's collaboration with Black Iris Exhibitions take a step forward. We delivered our Exhibit with Confidence training to a team of staff from Engage Web. The aim of workshops is to help companies maximise the full potential and value that trade exhibitions... Read more...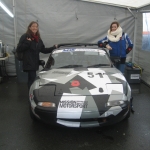 (Posted on 19/12/14)
Zebra's director and account executive, Clara and Sian, attended Mission Motorsport's Race of Remembrance earlier this month, in support of Solvings Ltd's (Solvings) presence at the event. The occasion was organised by Mission Motorsport to aid the recovery and rehabilitation of those affected by military operations. It also commemorated the 100th Anniversary of the outbreak of the First World War.Zebra has been providing... Read more...
(Posted on 22/12/14)
We are delighted to be working with our latest third sector client, Barnstondale – an inclusive adventure and activity centre situated in the heart of rural Wirral. The charity provides activities that cater to all abilities and needs of visitors, as well as being an overnight getaway destination with three cosy American Style Log Cabins.Our role is to provide PR support, to help raise awareness of the facility within the local and wider area... Read more...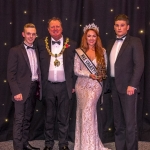 (Posted on 19/12/14)
November was a busy month for Zebra, filled with lots of events and plenty of reason to be celebrating. Our third sector clients, in particular, have been in the spotlight for an array of good causes. Empowering Youth Foundation held a masquerade party, Barnstondale and Stick 'n' Step won awards and Stick 'n' Step went one step further, hosting its own Awards Ball too! We attended Stick 'n' Step glittering... Read more...
(Posted on 17/10/14)
When I touched down at Manchester airport on a (unusually) sunny Tuesday morning in September, the realisation that my Raleigh journey was now over hit me all at once. I had spent the last 10 weeks in Costa Rica and Nicaragua volunteering and it came as quite a culture shock to be back in the UK, where it seems that time had just stood still and nothing had changed. The experience started over a year ago when I first took the plunge and decided... Read more...
(Posted on 17/10/14)
Last week saw the return of our marketing assistant, Angharad, who recently spent two months volunteering in Costa Rica and Nicaragua as a Venturer for the sustainable development charity, Raleigh International. Prior to joining Zebra and over the course of 12 months, Angharad spent most of her free time organising various fundraising events, to secure the £3,000 needed to fund her place on the expedition. She successfully reached... Read more...