Latest news
(Posted on 29/04/14)
Local graphic designer and photographer, Victoria Lee, has launched a new website for her latest business venture. www.artistig.co.uk is now the online home for Victoria's hand-crafted gifts business, Artistig. Artistig's designs capture moments from life that can be shared with a special someone. Zebra has been working in partnership with Victoria Lee on various marketing and PR accounts for a number of years now and... Read more...
(Posted on 19/06/14)
Zebra's team has undergone a visual makeover of a different kind – we're talking makeup! We have a close working relationship with local businesswoman Maja Kenney, who has launched a new business initiative, Makeup by Maja. Maja, who is also a sales representative for international cosmetics brand, Arbonne, has now trained to apply makeup for all occasions. Makeup by Maja will be offering customers makeup treatment... Read more...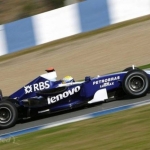 (Posted on 19/03/14)
Sports Sponsorship is a mutually beneficial relationship between the individual and the business. Sponsorship is not an act of charity and it must show some form of return on investment. To achieve this, it's important that both parties agree a common goal from the outset. It is important that the sport or athlete being sponsored is aligned to the company's brand and business objectives – get it right and there are a... Read more...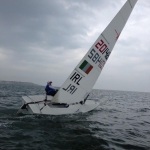 (Posted on 14/02/14)
Zebra has recently partnered with Black Iris Exhibitions to provide an events and PR service to Chris Russell in support of his campaign for qualification of the 2016 Olympics. Chris is a professional sailor who competes in the single-handed Olympic laser class (men's singlehanded lightweight) and is aiming to represent Ireland at Rio 2016. As part of our involvement with Chris Russell, we have been invited to present at 'The Power... Read more...
(Posted on 23/12/13)
As 2013 draws to a close and Christmas is upon us, we've been reflecting on what Zebra has achieved in the last twelve months and looking ahead to what next year might bring. Social media brings about so many opportunities for a business' public profile. Here's just one creative way in which twitter can be used: Zebra's twelve tweets of x-mas are about to commence, to celebrate the last year of business... Read more...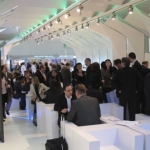 (Posted on 01/11/13)
We've been busy expanding and developing our existing service offerings here at Zebra and we thought it was about time we told you all about our exhibition training services. Exhibitions are a fantastic marketing tool for companies and they serve a great purpose for seeking out new business and strengthening existing relationships. In a bid to stand out against the rest, companies can spend hundreds – and often thousands... Read more...