Latest news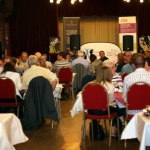 (Posted on 10/06/12)
Zebra Marketing and Communications, in conjunction with Chester fine wine merchant Cantina Caputo, hosted its second wine tasting and quiz event, the 'Big Chester Wine Quiz', on Thursday 31st May 2012, and raised well over £500 for local children's charity Empowering Youth Foundation (EYF). The event again took place at Chester Guildhall on Watergate Street, with 15 teams of up to six people competing for the trophy. Teams... Read more...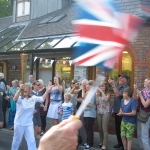 (Posted on 05/06/12)
This week Chester hosted the Olympic Torch and thousands turned out to witness once-in-a-lifetime scenes, as the torchbearers and entourage made their way though Chester's historic streets and landmarks. On the evening of Tuesday 29 May 2012, the torch arrived in Handbridge on its way to the Olympic opening ceremony on 27 July. Old Dee Bridge was closed to the public and a Roman soldier guard of honour greeting the torch carried by Alexander... Read more...
(Posted on 30/04/12)
With only a few more weeks until the second 'Big Chester Wine Quiz' - check out our countdown clock... Read more...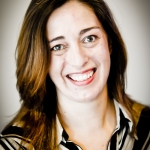 (Posted on 20/04/12)
Chester-based Clara Hughes, Director of Zebra Marketing and Communications Ltd has recently been nominated for the award of The First Tee's 'RBS Outstanding International Contributor of the Year' for her involvement with children's charity, Empowering Youth Foundation. Clara sits on the board of the Empowering Youth Foundation (EYF), a UK registered charity that represents The First Tee in the UK. EYF nominated Clara for this prestigious... Read more...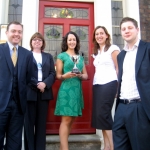 (Posted on 11/04/12)
Calling Chester's wine experts! You are cordially invited to the second 'Big Chester Wine Quiz', hosted by Zebra Marketing & Communications and Chester fine wine merchants, Cantina Caputo. This evening of wine tasting and general knowledge will take place on Thursday 31 May 2012 at the Guildhall, Watergate Street, Chester. The evening starts at 6.30pm and includes a welcome drink, licensed bar, supper, 'guess the wine... Read more...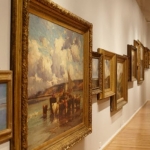 (Posted on 14/02/12)
In a world where sympathetic and careful use of our resources is becoming ever more important – and recycling and green issues have been re-branded in recent years as sustainability – we are always looking for new ways to promote good examples of the reuse of resources. This kind of recycling has even extended to the world of art. Many artists and craftspeople use recycled materials – from reclaimed steel, to old magazines and even the circle... Read more...