Latest news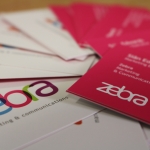 (Posted on 03/02/16)
When brands want to capture customer's imagination through advertising and campaigns they often use storytelling to inspire the mind and trigger emotions. People remember a campaign which made them laugh, cry or smile – and this may be the deciding factor between them choosing one brand over the other. To be able to utilise storytelling campaigns, target audiences need be identified and understood. You have to know what the target... Read more...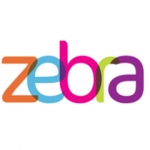 (Posted on 22/01/16)
Like other aspects of promotion, PR is used to provide information, build awareness and create interest. Public opinion is a powerful force that can drastically impact customers' decision making. A business can increase its reputation through its good quality, good service and social responsibility. PR can help reinforce a brand's values and build a positive reputation by sending out messages that reinforce the company's credibility... Read more...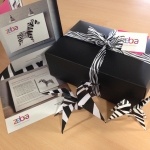 (Posted on 08/01/16)
We've launched our Origami Zebra Challenge last year as a fun and exciting new way to engage with new customers. By providing a sheet of Zebra striped paper and instructions, we encourage local businesses to share their origami attempts. Our promise to anyone who posts a photo of their attempt on our Facebook or Twitter is a personally delivered Zebra hamper from us, containing a few sweet surprises. Not bad for a few minutes of your... Read more...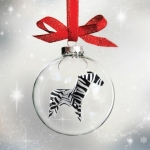 (Posted on 08/12/15)
As 2015 draws to an end, we look back over some of Zebra's highlights of 2015 to celebrate the festive season. January We started 2015 on a health kick, as we began working alongside Sasha Kenney of Hoola Nation on her Wrexham Fitness Festival project. The festival was the first of its kind in Wrexham and was designed to show the local communities the array of options available, to help them lead a fun and active lifestyle. We helped Sasha... Read more...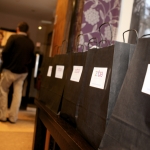 (Posted on 03/12/15)
Organising an event requires wearing many hats, talking to a lot of people and taking into consideration a wide variety of things, but don't be daunted: our simple, 10-point guide can provide you with a useful starting point. Here's what you should do. Create a specific goalAllow yourself to plan as effectively as possible by first understanding what you need to achieve specifically. Is it launching a new product, or securing... Read more...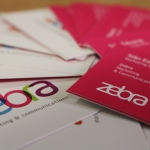 (Posted on 16/11/15)
Having a newsworthy story is the first and most important part of developing a winning press release. Some stories, like the arrival of a new James Bond, are destined to secure coverage, whereas a lot of stories unfortunately fall flat. The latter usually focus on an organisation's everyday activities, such as the launch of a website, and generally aren't worth your time. Many fall in between these two extremes. They're not... Read more...