Latest news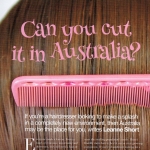 (Posted on 09/07/15)
We have been providing a PR service to ISA Group UK, a client of local marketing consultancy, Corve Consultancy, for a few months now. Our role is in support of Corve Consultancy's existing service. We are offering our expertise within media relations – specifically the development and issue of feature articles and press releases.Working collaboratively with industry partners is an integral part of our company values, and as such we are... Read more...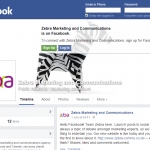 (Posted on 03/07/15)
We have jointly launched our redeveloped website and presence on Facebook this week! Both projects, which also mark the start of our sixth year in business, are aligned with our online marketing and growth strategies and will enable us to better communicate our brand message with our audiences.We are excited to reach a wider audience through Facebook and enhance awareness of our brand. The page will provide users with all the latest updates,... Read more...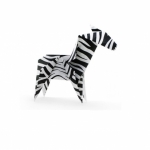 (Posted on 10/04/15)
Here's some of what we've identified as #Trending in the world of social media in 2015 that we think businesses and charities should pay attention to: 1. Video content Facebook has now surpassed YouTube in the number of video views via desktop, although YouTube still has more views across all devices. As of September 2014, Facebook attracted a billion video views per day – roughly 30-fold increase since July. 2. Industry savvy... Read more...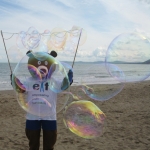 (Posted on 06/03/15)
Zebra has been shortlisted for the Communications Agency of the Year award at the Better Society awards. The awards, organised by leading third sector publication Charity Times, will take place at a Gala Dinner held on Thursday 14 May at the prestigious Millennium Hotel, Mayfair London. This is the first year of the awards, which have been created to acknowledge 'the efforts that commercial companies make in order to help create a better society... Read more...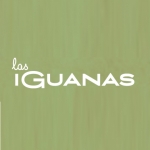 (Posted on 12/03/15)
Zebra will be working with Las Iguanas, a Latin American restaurant chain, over the coming months to promote the opening of its new restaurant in Chester. We will be providing our event management and marketing services to promote the launch event and to spread the word that Las Iguanas is here. Scheduled to launch in June this year, the Chester restaurant will be located on Pepper Street and will seat around 170 people over three floors with a... Read more...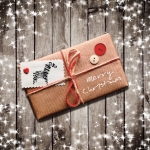 (Posted on 23/12/14)
As the end of the year draws to a close and we start to celebrate the festive season, we're taking a look back on the highlights of our 2014. January The start of 2014 saw Zebra's collaboration with Black Iris Exhibitions take a step forward. We delivered our Exhibit with Confidence training to a team of staff from Engage Web. The aim of workshops is to help companies maximise the full potential and value that trade exhibitions can offer... Read more...