Latest news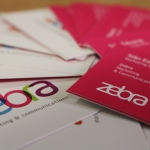 (Posted on 16/11/15)
Having a newsworthy story is the first and most important part of developing a winning press release. Some stories, like the arrival of a new James Bond, are destined to secure coverage, whereas a lot of stories unfortunately fall flat. The latter usually focus on an organisation's everyday activities, such as the launch of a website, and generally aren't worth your time. Many fall in between these two extremes. They're not... Read more...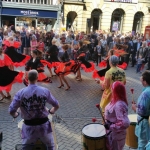 (Posted on 28/10/15)
Over the past few months we have been getting into the Latin American spirit, providing PR and event management services to the restaurant chain, Las Iguanas. Las Iguanas has recently opened its new restaurant (Monday 28 September) on Pepper Street, Chester as part of an £8 million project called the Dining District Development. We worked with Las Iguanas to help promote the opening and launch evening, spreading the word around Chester. &nbsp... Read more...
(Posted on 22/10/15)
In the age of digital is print media dead, or a refreshing way to spread your businesses message? We are constantly bombarded with messages online, whether through email or through social media platforms. As the digital generation develops every day, are we becoming more and more de-sensitized to online advertising and less available to engage? Companies are seeing an increase in engagement from tangible messages more than ever.Before the age of... Read more...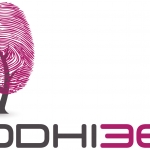 (Posted on 06/08/15)
We are delighted to be working with Bodhi360, a newly-established situational awareness and risk management training company. Zebra has been providing strategic marketing and project management services to oversee the establishment of the brand.Zebra has already worked with the company director, Dougie Eaglesham. So, when Dougie approached us in need of support to help launch his new business, we were happy to help. Zebra has worked on the development... Read more...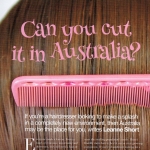 (Posted on 09/07/15)
We have been providing a PR service to ISA Group UK, a client of local marketing consultancy, Corve Consultancy, for a few months now. Our role is in support of Corve Consultancy's existing service. We are offering our expertise within media relations – specifically the development and issue of feature articles and press releases.Working collaboratively with industry partners is an integral part of our company values, and as such we are... Read more...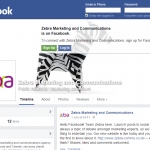 (Posted on 03/07/15)
We have jointly launched our redeveloped website and presence on Facebook this week! Both projects, which also mark the start of our sixth year in business, are aligned with our online marketing and growth strategies and will enable us to better communicate our brand message with our audiences.We are excited to reach a wider audience through Facebook and enhance awareness of our brand. The page will provide users with all the latest updates,... Read more...