Latest news
(Posted on 12/12/16)
JanuaryHere at Zebra we quickly shook off our post Christmas blues in order to look optimistically to the year ahead. After celebrating our 5th anniversary last year, we looked on 2016 as a year in which we could build on our successes and expand our horizons. We wanted to try things we haven't done before and improve on what we are renowned for. Thanks for being here for the past five years and we look forward to being with you for the... Read more...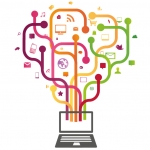 (Posted on 18/11/16)
Content is key to better marketing your brand. The content that you put represents what you represent as a brand. Therefore, getting your content right can seem daunting at times. However, there are many editing tools that can help you create content that makes you stand out.Hemingway Editor Editing your own work is a difficult task, made even harder without the assistance of a proof reader. Additionally, if you see yourself as more of a content... Read more...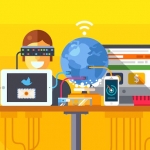 (Posted on 18/11/16)
It may seem easy to think that the new realm of Virtual Reality is yet to penetrate the commercial world. However, it may be smart to keep ahead of the trends and consider Virtual Reality in your marketing mix. It can increase customer engagement and awareness, and ultimately make you stand out from the crowd. But how?Firstly, Virtual Reality is now extremely accessible to the masses. Within the past year or so Virtual Reality technology has overcome... Read more...
(Posted on 18/11/16)
Here at Zebra we are thrilled to welcome Maggie Austen to the team, who has been appointed to the role of Senior Account Manager. Maggie brings a great wealth of knowledge to the role, with over 20 years of experience in the PR industry and having worked for some of the North West's leading PR consultancies. She has particular experience in business to business marketing, including internal communications, media relations and crisis PR planning... Read more...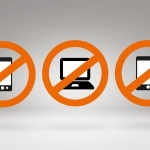 (Posted on 17/10/16)
For many businesses, a 'digital detox' the idea of switching off all digital sources is scary to say the least; clients urgent requests unanswered, deadlines missed. However, Virgin have put their 'digital detox' theory to the test. Every Wednesday morning the email system is turned off and around 200 employees in the UK and America must step away from their desks.According to Virgin Management, the move is designed to encourage... Read more...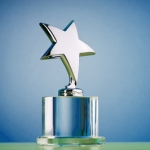 (Posted on 26/09/16)
The beauty of the business award is that no matter the size or the direction of your business, there is an award that you can enter. There are a huge variety of awards around from local, national, industry based and those with specific criteria. For any business, entering awards requires time and energy, but the investment can return dividends, both internally and externally. Here's some benefits that your business could experience by entering... Read more...