There's always something going on at Zebra
Check out our news to find out the latest endeavours and view our recent events.
Filter by year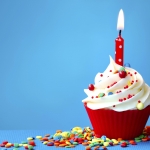 (Posted on 31/05/17)
We're celebrating Zebra's 7th birthday this week!After beginning our journey in 2010, this week we reach another milestone and turn 7 years old! We would like to say a big thankyou to everyone across the 7 years who have helped us to achieve this milestone. Here's to many more years to come. Read more...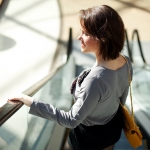 (Posted on 30/05/17)
Coursework is handed in, exams are finished and suddenly the daunting prospect of life in the 'real world' becomes ever more apparent. Never fear, here are our five tips to help you secure your dream job in the industry. Get some experience. How often have you noticed in job descriptions that experience is required? If throughout your university experience you have been interested in a career in marketing but haven't yet... Read more...
(Posted on 15/05/17)
It's a well-known fact that change can be daunting, but change can also be extremely rewarding. Rebranding is a form of change that can deliver extremely significant commercial benefits to your business. It is also a lot more than simply changing a logo and there are many reasons which may lead you to rebrand. It is important to move with the times. Your current brand may have become outdated and just not represent who you are anymore.... Read more...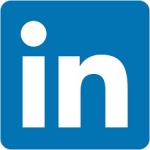 (Posted on 08/05/17)
Since its launch in 2003, LinkedIn has grown tremendously in popularity to become the business orientated social network of choice. Although there are several factors that contribute to your personal LinkedIn profile becoming a successful marketing tool, we have highlighted the key components that can really make a difference. Maintain an up-to-date profile. With LinkedIn, once you start producing engaging content people will start... Read more...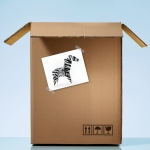 (Posted on 02/05/17)
Just before the company celebrates its seventh anniversary next month, Zebra has moved to a new office in Rossett, a riverside village located on the Welsh border, midway between Chester and Wrexham. Our new office address is: Zebra Marketing & Communications, Bridge House, Station Road, Rossett, Wrexham, LL12 0HE Our email and phone contacts remain the same, so to speak to one of the team, give... Read more...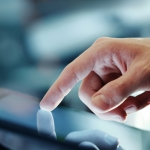 (Posted on 26/04/17)
Market research can be tricky; gauging the opinion of the population by analysing a sample is in many cases difficult to get right, while some recent political opinion polls are a fine example of how results can be spectacularly different from those anticipated.1. Target the right audience Make sure you know who you're targeting and where to target them. For example, if you are doing market research for a fitness product you would... Read more...