There's always something going on at Zebra
Check out our news to find out the latest endeavours and view our recent events.
Filter by year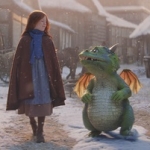 (Posted on 11/11/20)
Christmas is a key time in the retail calendar, with competition running high to secure spend from festive shoppers. Christmas advertising reinforces brand loyalty at this key buying time, and John Lewis has for many years monopolised the merry market with its emotive and engaging Christmas adverts. For many, the arrival of the John Lewis Christmas ad now heralds the start of the festive season.With all of the current uncertainty around lockdowns... Read more...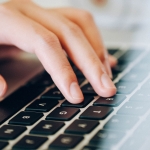 (Posted on 04/11/20)
By the nature of a crisis, it is difficult to predict, but it is essential to prepare for one. This year has seen many organisations either having to enact a business crisis plan or else develop one pretty quickly. Having a PR crisis plan is no less important.Whether your company is a car manufacturer that cheated on its emissions tests, a telecoms manufacturer whose products have a tendency to catch fire, a clothing line accused of racism in its... Read more...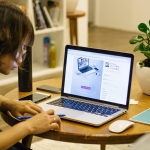 (Posted on 28/10/20)
The virus and lockdown in the UK has affected every part of our working lives, from 'working from home' to the extra space we need in business premises to accommodate social distance. One of the most marked changes staff have made during the pandemic is the way we communicate, both with our colleagues and our clients. Virtually meeting upWhen the country went into lockdown in March, anyone who could work from home, did. This included... Read more...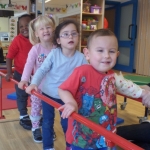 (Posted on 21/10/20)
Cerebral palsy charity Stick 'n' Step, which has been a Zebra client for more than seven years, is celebrating its 18th anniversary of supporting children and young people from across the North West.Over the years, Stick 'n' Step has welcomed hundreds of children, young people and parents from its earliest days in a church hall to the two centres it works from today in Wallasey and Runcorn. The charity provides the children... Read more...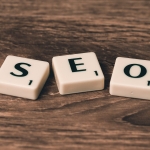 (Posted on 05/10/20)
They've been with us for almost 30 years and we still use them every single day. But how have search engines changed and evolved over the decades? And how many from the early days are still with us? Asking after youWe were wondering what had happened to Jeeves, the once-ubiquitous valet frontperson of search engine Ask.com. We hadn't seen him in a while. Was he still in business? Had he been furloughed? A bit or research –... Read more...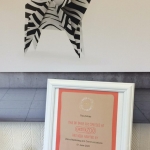 (Posted on 21/07/20)
This summer, Zebra Marketing and Communications was delighted to celebrate 10 years in business.Zebra started in 2010, and since then we have worked with a huge variety of clients in a wide range of sectors. We have been pleased to provide our expertise and services; from PR to social media and event management, to help them reach their goals and target audiences. Our work has won awards for Zebra and for our clients too.We've been delighted... Read more...