There's always something going on at Zebra
Check out our news to find out the latest endeavours and view our recent events.
Filter by year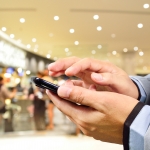 (Posted on 16/11/17)
A few years ago, no one in the UK had really heard of Black Friday. Introduced by Amazon in 2010, it was only when Asda adopted it three years later that it really evolved into the nationwide phenomenon it is today. Coupled three days later with Cyber Monday, the four day retail event in November last year saw record breaking amounts of cash splashed, with Britons shelling out £5.8 billion, an increase of 15% on 2015. With year on year increases... Read more...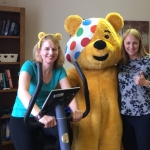 (Posted on 15/11/17)
It's been an action-packed three weeks for one of our clients, Stick 'n' Step, with the charity featuring on Granada Reports, North West Tonight, The One Show and local radio.Stick 'n' Step provides free conductive education sessions to children with cerebral palsy and has been established with a centre in Wallasey since 2002. Last month, the charity opened its second facility, this time in Cheshire. A former office... Read more...
(Posted on 15/11/17)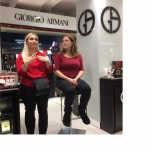 (Posted on 13/11/17)
Holding a corporate event can be a lot of fun and can be a great boost for your business, establishing bonds with your guests and raising staff morale. If the thought of planning an event is a little scary, don't let it intimidate you. The good news is it doesn't have to be a huge event to go with a swing and it doesn't have to cost the earth to be memorable for all the right reasons. Here are our Top Ten Tips for getting it right... Read more...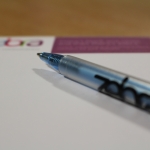 (Posted on 11/10/17)
As the season to be jolly and generous approaches, it's a good time to look at how you can improve your business's profile with a promotional item. Promotional products, free gifts, branded merchandise, however you want to refer it, can be a vital tool in spreading or reinforcing your company presence. A well-thought-out product, with a snappy tagline or a clever hook, can transform a good idea into a great one. A Christmas gift... Read more...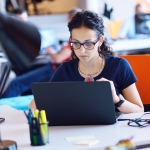 (Posted on 18/09/17)
Hashtags are evident everywhere but a huge number of people still don't really understand how to use them. Found all over social media, the purpose of hashtags is to categorise content and help make it easy to find. Using hashtags will also make it easier to engage with other people on social media who are interested in the same things as you.When it comes to using hashtags, here are five basic rules, which will really help you make them effective... Read more...