Latest news
(Posted on 04/04/17)
Industrial awards are the official way of acknowledging some of the most remarkable work being done in specific business sectors. Being recognised for a job well done within the workplace provides a fantastic boost for employee morale, not to mention being a great way of raising your company's profile within your particular industry. That's why the Zebra team has focused considerable effort this year on writing a raft of award entries... Read more...
(Posted on 03/04/17)
As Theresa May made the landmark move to trigger Article 50, legally and formally beginning the UK's withdrawal from the European Union, many small business owners are anxious to know what this news means for them. While it is difficult to pinpoint the precise implications of leaving the EU, likely predictions can certainly be made.Red TapeThe majority of independent small firms don't actually trade with customers in other member states, but... Read more...
(Posted on 27/03/17)
According to Forbes, 80-90% of consumers research purchases online before buying. Therefore it is vital for any business, big or small, to have a strong online presence. Here is an introduction to four core elements of small business marketing - website, blogging, branding and social media.WebsiteHaving a professional-looking website is one of the most important assets you will create for your small business. This is where you will show who... Read more...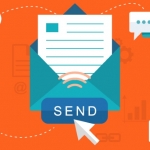 (Posted on 15/12/16)
Email is a marketing tool on the rise. Take a look at our tips on how you can improve and effectively utilise your email marketing.Verify your email lists regularlyThe last thing you want is your email marketing campaign to not reach your intended audience. In many cases email addresses can be wrong or no longer be functioning. Run your address list through a verification service to make sure you are always working with an accurate list. Remember... Read more...
(Posted on 15/12/16)
As we start 2017, many of us are busy planning our new year's resolutions, businesses are busy planning their year ahead. It is vital for any business to know what they want and expect to happen in the forthcoming 12 months. Here are some reasons why planning is extremely important in the New Year. Grow your businessMost businesses develop a business plan when they first set up. However, by keeping the business plan as a live document... Read more...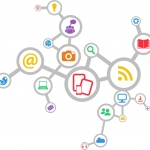 (Posted on 15/12/16)
Today, marketers have more choice than ever in how to create an impactful campaign. In addition to traditional methods such as print, we now have email marketing, web based advertising and the universality of social media at our finger tips. While there is no guarantee that even with an integrated marketing campaign you will achieve the desired results there are ways in that you can maximise your success rate.Know your audienceKnowing your demographic... Read more...