Latest news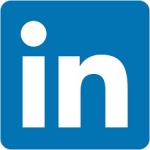 (Posted on 08/05/17)
Since its launch in 2003, LinkedIn has grown tremendously in popularity to become the business orientated social network of choice. Although there are several factors that contribute to your personal LinkedIn profile becoming a successful marketing tool, we have highlighted the key components that can really make a difference. Maintain an up-to-date profile. With LinkedIn, once you start producing engaging content people will start... Read more...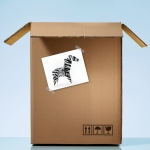 (Posted on 02/05/17)
Just before the company celebrates its seventh anniversary next month, Zebra has moved to a new office in Rossett, a riverside village located on the Welsh border, midway between Chester and Wrexham. Our new office address is: Zebra Marketing & Communications, Bridge House, Station Road, Rossett, Wrexham, LL12 0HE Our email and phone contacts remain the same, so to speak to one of the team, give... Read more...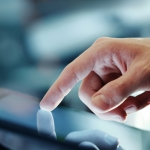 (Posted on 26/04/17)
Market research can be tricky; gauging the opinion of the population by analysing a sample is in many cases difficult to get right, while some recent political opinion polls are a fine example of how results can be spectacularly different from those anticipated.1. Target the right audience Make sure you know who you're targeting and where to target them. For example, if you are doing market research for a fitness product you would... Read more...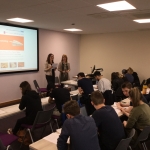 (Posted on 04/04/17)
Two members of the Zebra team recently visited Chester Business School at the University of Chester as guest speakers, to address first year Marketing students as part of their degree course's Practical Marketing module.As well as providing an overview of our commercial marketing experience, we set them a time management challenge to give them a taste of 'real world' pressure and an idea of what to expect when they find themselves... Read more...
(Posted on 04/04/17)
Industrial awards are the official way of acknowledging some of the most remarkable work being done in specific business sectors. Being recognised for a job well done within the workplace provides a fantastic boost for employee morale, not to mention being a great way of raising your company's profile within your particular industry. That's why the Zebra team has focused considerable effort this year on writing a raft of award entries... Read more...
(Posted on 03/04/17)
As Theresa May made the landmark move to trigger Article 50, legally and formally beginning the UK's withdrawal from the European Union, many small business owners are anxious to know what this news means for them. While it is difficult to pinpoint the precise implications of leaving the EU, likely predictions can certainly be made.Red TapeThe majority of independent small firms don't actually trade with customers in other member states, but... Read more...