Latest news
(Posted on 18/11/16)
Here at Zebra we are thrilled to welcome Maggie Austen to the team, who has been appointed to the role of Senior Account Manager. Maggie brings a great wealth of knowledge to the role, with over 20 years of experience in the PR industry and having worked for some of the North West's leading PR consultancies. She has particular experience in business to business marketing, including internal communications, media relations and crisis PR planning... Read more...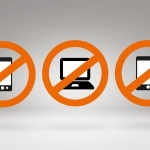 (Posted on 17/10/16)
For many businesses, a 'digital detox' the idea of switching off all digital sources is scary to say the least; clients urgent requests unanswered, deadlines missed. However, Virgin have put their 'digital detox' theory to the test. Every Wednesday morning the email system is turned off and around 200 employees in the UK and America must step away from their desks.According to Virgin Management, the move is designed to encourage... Read more...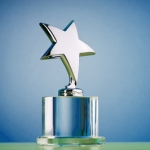 (Posted on 26/09/16)
The beauty of the business award is that no matter the size or the direction of your business, there is an award that you can enter. There are a huge variety of awards around from local, national, industry based and those with specific criteria. For any business, entering awards requires time and energy, but the investment can return dividends, both internally and externally. Here's some benefits that your business could experience by entering... Read more...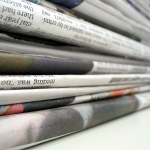 (Posted on 25/08/16)
Whilst instinctually we may reach for our smartphone or laptop in order to get up to date on the latest news and social media, this may not be our only option. Recently, there has been evidence that print is making a comeback in a significant way, with some people saying that 'print is the vinyl of publishing' in terms of its resurgence in popularity. Here is some reasons why we are turning back to a publishing tool that never really... Read more...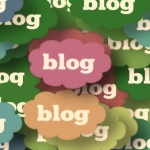 (Posted on 23/08/16)
Recently, taking to the world of blogging has become a great way to express yourself, whether that be as an individual, a charity or a business. Each blog post is an opportunity to strengthen the relationship you have with your existing audience, prove your authority, gain trust in your niche and grow your audience. However, with its rise in popularity comes the inevitable need to separate yourself from competitors. Here's three tips to make... Read more...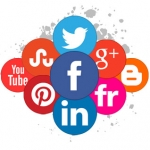 (Posted on 15/08/16)
It seems as if social media has taken over the world. Nowadays we can't go a day without tweeting about an awkward encounter or uploading our breakfast to Instagram. But many businesses struggle to utilise social media to its best ability. Here are five social media tools that'll help get the world watching your business. Hoot SuiteIf you're not using Hootsuite then where have you been? Hootsuite has become the most widely... Read more...