Latest news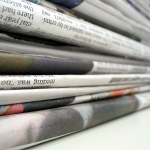 (Posted on 25/08/16)
Whilst instinctually we may reach for our smartphone or laptop in order to get up to date on the latest news and social media, this may not be our only option. Recently, there has been evidence that print is making a comeback in a significant way, with some people saying that 'print is the vinyl of publishing' in terms of its resurgence in popularity. Here is some reasons why we are turning back to a publishing tool that never really... Read more...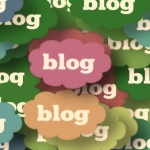 (Posted on 23/08/16)
Recently, taking to the world of blogging has become a great way to express yourself, whether that be as an individual, a charity or a business. Each blog post is an opportunity to strengthen the relationship you have with your existing audience, prove your authority, gain trust in your niche and grow your audience. However, with its rise in popularity comes the inevitable need to separate yourself from competitors. Here's three tips to make... Read more...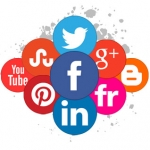 (Posted on 15/08/16)
It seems as if social media has taken over the world. Nowadays we can't go a day without tweeting about an awkward encounter or uploading our breakfast to Instagram. But many businesses struggle to utilise social media to its best ability. Here are five social media tools that'll help get the world watching your business. Hoot SuiteIf you're not using Hootsuite then where have you been? Hootsuite has become the most widely... Read more...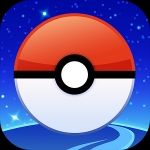 (Posted on 08/08/16)
Whatever your thoughts on the immense popularity of Pokémon Go, its impact is hard to ignore. In the past few week, the gap between the digital and the physical world has narrowed further with its launch. Players roam the streets, smartphone in hand, in search of Pokémon. Libraries and art galleries become battle arenas. Bus stops become Pokeball dispensers and your local football field becomes a safari park packed with monsters. In... Read more...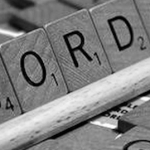 (Posted on 02/08/16)
The last thing you want your brand to be is boring. You want it to spark your potential customer's interest and most importantly be something that they remember. One way to keep customers engaged is having unforgettable slogans and taglines. Here's some tips on how you can perfect your tagline to help keep you on the brain of your consumers. Be memorable It seems obvious, however there is a distinct difference on what may be... Read more...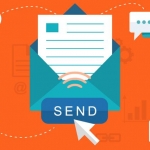 (Posted on 25/07/16)
Email marketing is a tool that has become utilised by scores of people and businesses across the globe, and the popularity of this low cost, easy to create marketing platform shows no signs of slowing down. However, it is important to know how to effectively exploit email marketing so that you get the best for your business. We've compiled some important dos and don'ts that will set you on the path to a successful email marketing strategy... Read more...