Latest news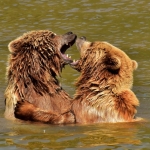 (Posted on 20/08/18)
Our long hot summer put a number of businesses nationwide on high alert with record temperatures, or the risk of drought and its associated water supply problems never far from the headlines. Senior managers of water companies up and down the country will doubtless have been checking up on their crisis management plans, while hoping all the time not to have to use them. Once media outlets exhausted their supply of photos of zoo animals enjoying ice... Read more...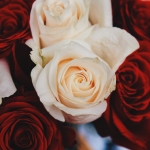 (Posted on 14/08/18)
Effective straplines are designed to encapsulate your business in just a few words. Some of the most memorable ones live on, long after the brand itself has moved on. They are instantly recognisable and often quoted, or if you hear the brand referenced you will find yourself subconsciously filling in the blanks. I mean, who doesn't know that 'Beanz Meanz Heinz'? For a strapline to work, it should support your brand's... Read more...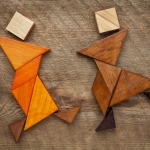 (Posted on 22/05/18)
Getting a second opinion can often open up new methods of research and approaches to creativity. When people work together in collaboration, towards a single goal, everyone can draw something out of the experience. Sometimes it can be working as part of a wider team, but often two heads can be enough to offer widely different perspectives on a subject and create something that is both diverse and inclusive.Working solo can often be the quickest way... Read more...
(Posted on 14/05/18)
Before you mention it, yes, that is a deliberate mistake. The 'apostrophes' in the title doesn't need an apostrophe. The misuse and misplacement of apostrophes is one of the most contentious and irritating aspects of written English to those who care passionately about such things, like the team at Zebra.The apostrophe is probably the most misused form of punctuation in the English language. Like commas, they are often sprinkled... Read more...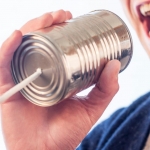 (Posted on 30/04/18)
If we choose to, we can now shop, bank, book tickets, hire a car, make an appointment or 'chat' to friends and 'go to work' without having any form of direct personal communication with another human. Automation and the rise of digital has almost totally done away with our need to speak to each other. Verbal communication is almost in danger of becoming a lost art form and with more methods of communication than ever available... Read more...
(Posted on 24/04/18)
Some people love to network and have a natural talent for it, while others may try to avoid it all costs and go to an event only under sufferance, with the intention of leaving as soon as possible. A few undoubtedly may find in themselves a tendency to spend an entire session wishing it was over and wondering how it is that other people manage to network so apparently effortlessly and even, dare I say it, appearing to enjoy it. Around 25% of professionals... Read more...