Latest news
(Posted on 07/02/18)
Newsletters can be useful tools for spreading the word, either as printed matter, or distributed online. They are an ideal way to stay in touch with your customers, or if it's internal, to keep your staff informed of new developments. The bulletin style newsletter has become a mainstay of many companies' marketing strategy. The design of a newsletter should be in keeping with its subject's ethos and reflect how it wants to... Read more...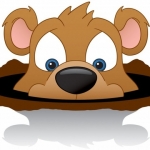 (Posted on 01/02/18)
Groundhog Day is a popular tradition celebrated in the United States and Canada on 2nd February. It derives from the superstition that if a groundhog emerges from its burrow on this day and can see its shadow, winter will persist for another six weeks. If it can't see its shadow, then spring weather will soon start. Immortalised by the comedy film of the same name, the expression Groundhog Day has come to mean a repetitive and boring day, where... Read more...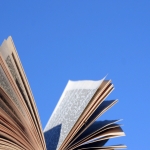 (Posted on 24/01/18)
With the arrival of National Storytelling Week (27 January – 3 February 2018), we thought it would be interesting to write about some of the 'stories' we tell in the course of our work. A great way to explain what a company does, or demonstrate the effectiveness of a product or service, is a case study. They take a little longer to research and collate than some forms of writing, but can be a highly useful promotional tool.&nbsp... Read more...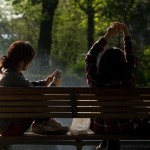 (Posted on 18/01/18)
Last year saw some big changes in social media with Twitter doubling its character limit, Instagram expanding at breakneck speed and the popularity of video, especially live streaming, taking the digital world by storm. Despite this, the latest figures from the Office of National Statistics reveal that 20% of small businesses are not planning to invest in their social media this year. Somewhat surprising perhaps, until you learn that less than 58... Read more...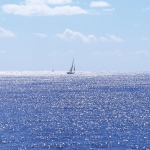 (Posted on 11/01/18)
By Monday 15 January memories of the Christmas and New Year celebrations have mostly faded away, and up and down the country people have returned to work nursing the financial and physical hangovers of the festive period. With the conspiring factors of winter weather, darks nights, post-Christmas blues and self-imposed restrictions in the name of 'New Year resolutions', the third Monday of January (15 January this year) has been... Read more...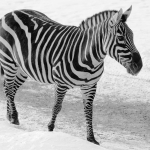 (Posted on 07/12/17)
As 2017 draws to a close, please join us in taking a few minutes and look back at some of the key achievements our clients have realised, and some of the highlights that have marked our year. January We started the year with a bounce in our step and launched straight into a whole host of award submissions. In particular, we wrote a number of award submissions for our dentist client, both for national awards and more local community... Read more...